With his personal experience creating videos over the years, Bryan Cargill understands the value and impact video can make for helping build a brand. In August of 2019 he started Tactus Media to help elevate brand awareness and quality of digital assets in the community for small and mid size businesses. This is his story.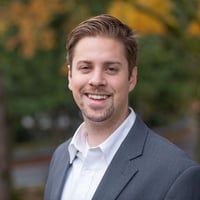 Bryan, what inspired you to start Tactus Media? I wanted to create a company that could elevate brand awareness and the quality of digital assets for small and mid size businesses. Through the creation of memorable video brand experiences we are able to provide a unique service that is customized to each client and highlights them in a professional and entertaining manner. With my personal experience creating many videos over the years, I understand the value and impact video can make for helping build brand and develop business.
We would like to know about your business. What is the most exciting thing happening in your business these days and what do you LOVE about your business? I started my business to provide a unique service for the community in the form of well-told stories about local businesses. Video is a powerful medium for engaging viewers through an immersive visual and audio experience. I enjoy helping express a brand's passion and mission through video. Video is also a creative outlet for me that allows me to express a vision and work with business owners to create a meaningful digital product. Through sharing stories, and an open mind set, I am able to connect with people from many walks of life. I thoroughly enjoy creating everlasting media content. What I love most about my company is that we are always changing and adapting to what is happening and constantly searching for ways to be able to help clients have success. Constantly raising the bar, evaluating processes and striving for excellence is an ever changing challenge that moves us forward in a positive direction.
What types of services did you receive from the PCC SBDC? I attended the Encore and Solo Business Builder program in the winter of 2020. I also had several 1 on 1 meetings with Kim Allchurch-Flick and Jackie Babicky-Peterson.
How have the services or programs helped you overcome challenges? This program was helpful because I was able to incorporate a base understanding for running day-to-day operations, as well as determine which steps to take next in order to achieve my business goals.
How has the COVID-19 pandemic impacted your business? COVID-19 has forced us to take a lot of virtual and remote work. Our client list shrunk and we needed to rely on previously established relationships while continuing to market our services to new prospects. We now put more emphasis on our remote digital services such as video editing and graphic design. We look forward to when the community begins to open back up so that we can continue to tell in-person authentic videos stories.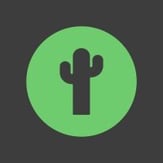 What are your plans moving forward as the state of Oregon continues the process of reopening? We plan on ramping up our marketing efforts to help encourage businesses to begin creating video content as economies continue to open up and expand. As well, we look forward to continuing to emphasize safe & best practices for all our projects.
What would you say to other small business owners thinking of working with the SBDC? Working with the SBDC will give you a better foundational understanding about business, while also providing tools and resources for developing your overall strategy and vision of your company. Being an entrepreneur can be lonely and confusing at times, the SBDC gave me confidence, tools for overcoming challenges and a better understanding of what is needed to run a successful business.
---


Programs and services are provided to the public on a non-discriminatory basis. Language assistance service are available for limited English proficient individuals. Reasonable accommodations for persons with disabilities will be made if requested at least two weeks in advance. Please contact us at 971-722-5080 or sbdc@pcc.edu, to request accommodations. Oregon Small Business Development Centers are funded in part through a cooperative agreement with the U.S. Small Business Administration, and the Oregon Business Development Department.