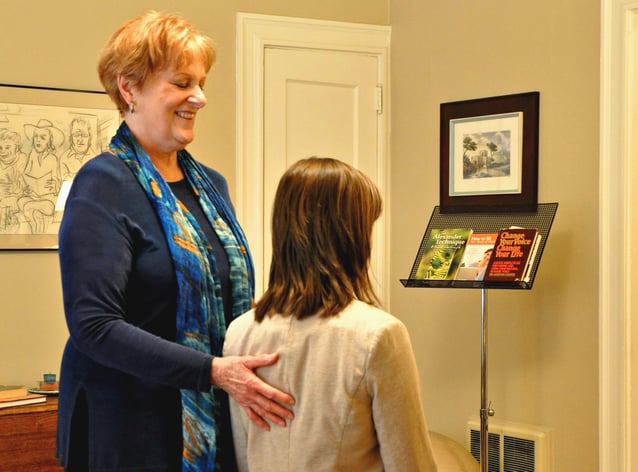 Perhaps you are retired or you have been laid off, and you're looking for some extra income, or something to keep you busy.
Encore Entrepreneurship is on the rise for people like you. Never before has it been easier for 50+ individuals to monetize their knowledge, skills, and experience.
Oregon Small Business Development Center and Portland Community College present ENCORE Business Builders to help you turn your experience into a rewarding small business.
What to Expect
Each week we'll bring in subject-matter experts to teach on important areas. Sessions meet weekly for 10 weeks and are 3 hours long.

Through the 10 week program, you will:
Learn how to manage your business more effectively

Learn how to improve your business's profitability

Network with small business owners

Gain clarity in your business

Dedicate time to work on your business

Work one-on-one with a business advisor

Learn from subject-matter experts

Take the Next Step in Building Your Business
Included in Program
Week 1: Mission, Vision, Goals
Week 2: Principles of Solopreneurship
Week 3: Models of Growth for the Solo Business
Week 4: Financial Recordkeeping
Week 5: Pricing for Profit
Week 6: Raising Money
Week 7: Legal Details for Your Business
Week 8: Branding and Sales for the Solo Business
Week 9: Getting Your Business On the Web
Week 10: Marketing with E-tools
Meet Your Instructor: Kim Allchurch Flick
Kim Allchurch-Flick began her work with the PCC Small Business Develop Center in January 2019. She is the cohort lead for the Encore & Solo Business Builders Program.
Kim, what first brought you to the PCC SBDC?
Sr. Advisor at the PCC SBDC, Jackie B. Peterson! She is such a profound influence, I've taken her courses and read her book, it's dog eared in my office as a consistent reference. I have a very long passion for entrepreneurs, particularly solo and Encore entrepreneurs because I am one and through the years I've seen that people have incredible resilience and ability to adapt and create, they just need some support along the way. I am a connector, collaborator and catalyst, and a very supportive advocate. [READ MORE]
---
For a detailed course outline, complete the form on this page.