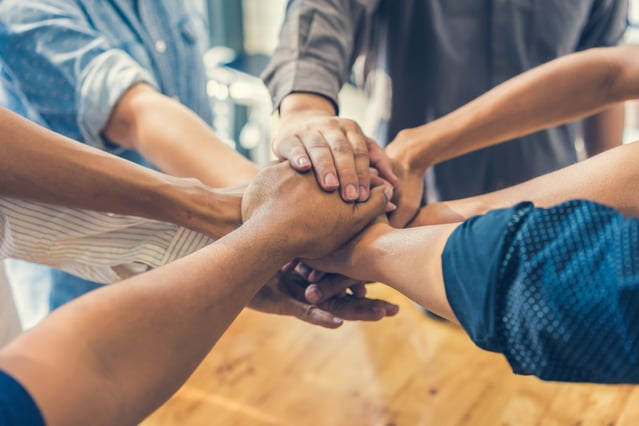 As social creatures, humans develop thousands of relationships in our lifetime. Many psychiatrists and psychologists believe that these relationships with friends, family, co-workers, significant others, and more, define who we are and how we act.
Healthy relationships can lead to a healthier mind, shaping the way your brain reacts to both positive and negative events. Developing these strong relationships has huge impacts on both our personal and professional lives.
Interpersonal neurobiology (IPNB) is an interdisciplinary field of study that looks at how our relationships affect the brain and health. By studying IPNB, you begin to learn how to approach your relationships, building healthier bonds that benefit you and the people you know psychologically. IPNB can change the way you speak to others, how you handle yourself in meetings, and how you react to setbacks and victories.
Because our personal and professional relationships are constantly changing and affecting our brain, it's important to access the latest interpersonal neurobiology research and knowledge. IPNB can help you advance your skills in your career, develop stronger relationships and maintain a healthy mind. Seeking continues IPNB education can help you continue to improve your health and life.
Online Interpersonal Neurobiology Resources
To learn more about interpersonal neurobiology and its applications, check out the online resources below:
1. Mindset Institute - Dr. Dan Siegel
Dr. Dan Siegel, the creator of interpersonal neurobiology, offers a variety of resources, books and DVDs on IPNB on his website. Dr. Siegel earned his medical degree from Harvard University and has provided care as a psychiatrist at UCLA, helping change the approach to care in that hospital system. You can also take online courses and seminars through his website.
2. Global Association for Interpersonal Neurobiology Studies
The Global Association for Interpersonal Neurobiology Studies (GAINS) is a nonprofit organization that works to promote interpersonal neurobiology across the globe. The website makes it easy to find other healthcare providers who use interpersonal neurobiology. They also offer webinars and other education.
3. Global Association for Interpersonal Neurobiology Studies (Members-only resources)
If you become a member of the Global Association for Interpersonal Neurobiology Studies, you gain online access to a wide range of IPNB resources from eBooks to articles. The resources cover topics such as:
Holistic healthcare

Psychotherapy

Mindfulness

Religion and spirituality

And more
4. PCC CLIMB Blogs
The Portland Community College CLIMB blog features various articles about interpersonal neurobiology, and how it affects your personal and professional life. This information can help you whether you are a doctor or a marketer, teacher or police officer. New blogs are continuously added, so check often to learn more about IPNB.
5. GoodTherapy.org
This website includes an explanation of IPNB as well as links to more resources. The website also explores a variety of topics related to interpersonal neurobiology, mental health and caring for patients. While it can help everyone learn more about their psychology, health care providers may find it especially helpful.
For in-depth education on IPNB and its applications, you can enroll in Portland Community College's Foundations of Interpersonal Neurobiology course. The interactive, six-month course helps you explore scientific topics related to the mind and brain and apply IPNB topics to your current practice or business.