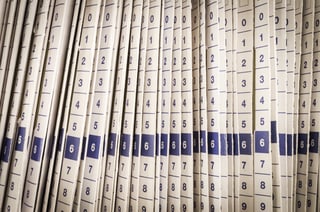 You've decided you want to start a career in healthcare, but with all of the the many options available you may be unsure about which path to take. In this post we're going to focus on the perks of one specific healthcare career, and that's medical coding. Medical coders play an integral role in healthcare and are relied upon to translate physician notes into regulated medical codes for physicians and for insurance reimbursement. A medical coder must sift through and decipher medical jargon, physician handwriting, and complex cases to ensure the correct ICD codes are assigned in order to provide the best fiscal outcomes for patients and medical facilities.
As a medical coder the job may require you to sit at a computer for long periods of time. However, this doesn't mean the job is tedious or boring. On the contrary, a day in the life of a medical coder requires you to act as a detective, researcher, and helper as you use vital skills to contribute to the medical billing and insurance reimbursement processes. While researching your career options, consider the following three perks of being a medical coder.
1. Work From Home
Working from home may sound like a dream to you and is often possible with a career as a medical coder. While many coders work from an office or other clinic setting, there is often potential opportunity to work remotely depending on the type of employer and availability of the necessary technology. Working from home is becoming more of the norm as medical records are available electronically.
The job also requires strict adherence to the HIPAA Privacy Rule (Health Insurance Portability and Accountability Act), which protects individuals' medical records and other pertinent health information. This creates more need for security when working from home, which includes having a designated workspace just for coding; a private, non-shared computer for work use only; a drawer or shelving unit to hold patient records that can be locked each day; and a lock on the office door that must be locked at the end of the work shift. Often, the medical clinic or facility will set up a home office with the necessary equipment provided on loan from the employer. If your employer doesn't offer a full-time work schedule working from home, see if they will allow you to work a portion of the week from home. It never hurts to ask.
2. Complete Your Education Online
Another perk, and reason for becoming a medical coder, is the convenience of completing your education online. At PCC Institute for Health Professionals we offer our medical coding program online for busy professionals who don't have time for the traditional classroom setting. With four real-time online courses taught by our instructors, you can complete the program in 2-3 terms. At the end of the program, you will be prepared to sit for the American Academy of Professional Coders national exam.


3. Your Skill Set Is in Demand
Medical coding is a fairly independent career, but does still require interactions with fellow coders, medical billers, physicians, and other medical/administrative staff. The role also requires you to be organized, efficient, consistent, detail-oriented, and quick, yet thorough. A medical coder must adhere to a strict schedule and is required to get through an assigned number of notes a day. Medical coders' skills and training vary from person to person. Some facilities require more specialized training and focus, while some settings require coders to work with a broad range of patients and diagnoses. A coder's expertise offers invaluable contributions to any healthcare setting as regulations require medical codes to match physicians' diagnoses and procedural notes to adequately bill insurance companies for proper reimbursements. While other medical professionals are focused on the care of the patients, coders are focused on obtaining the best fiscal outcomes for patients, physicians, physician extenders, and the facilities. In this way, coders are vital to their employer's bottom line.
Medical coders are in demand, first and foremost, because there is currently a transition taking place from the ICD-9 to the ICD-10. This tenth revision of the International Statistical Classification of Diseases (ICD-10) includes 140,000 codes compared to the 17,000 codes found in the 36 year-old ICD-9. This transition is expected to create employee turnover, as some coders would rather retire than learn the new codes. This is where you come in. New students are learning the ICD-10 codes, which gives you a head start in your career. You will start your career with the adequate and advanced training required for this new transition, making you very marketable and indispensable to a future employer. Demand for medical coders is projected to increase by 22% through 2022.
And, adding to the value that medical coders bring to a clinic or hospital setting is the fact that they regularly receive ongoing training to advance understanding, professionalism, and career opportunities. Many coders obtain further accreditation to become peer reviewers, supervisors, auditors, and consultants. But with accreditation comes the requirement for experience and expertise, which wins the attention of employers.
On your journey to discovering which healthcare job is right for you, keep in mind that you will be part of a greater mission to help patients better their lives and improve the overall healthcare system. The career path for a medical coder has many perks and is ripe with opportunities to grow as a healthcare professional. For more information, download our free guide to exploring entry level healthcare career opportunities.
Learn from anywhere in the world! Click on the 'Learn Online' button to explore our online medical coding program.