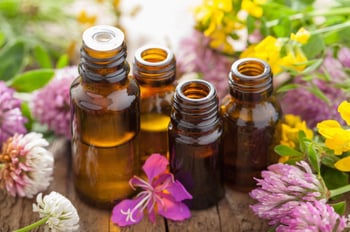 If you're interested in the healing power of medicinal herbs and plants and have an entrepreneurial spirit, then starting your own herbalism business might appeal to you. Hard work and risk is involved like any other small business, but it can be a rewarding choice with the freedom of being your own boss.
Step One: Become an Herbalist
If you're already an herbalist, you can skip to the next section. But if you're just someone with an interest in alternative medicine, it's good to seek out professional training before embarking on a business venture.
While there isn't a nationally regulated certification for becoming an herbalist in the United States, the American Herbalist Guild does offer its own accreditation that has become the industry standard. Applicants must demonstrate knowledge and experience in herbal practices to gain acceptance. Many schools (like PCC Institute for Health Professionals) offer programs in the field. Studying herbalism with an accredited institution is a very important first step for several reasons.
First, it grants you credibility. Being known as competent and capable goes a long way in making a strong impression on business partners, vendors, and customers alike. But of course it's not about appearing credible. Being an expert herbalist is imperative to your business's success. Knowing which herbs are effective for different ailments; how to prepare oils, tinctures, and dried blends; even how tend an organic garden—all of these things will help you make good business decisions, especially when you're first starting out.
Portland Community College's very own Institute for Health Professionals has a top peer reviewed herbalism program taught by Karta Purkh Singh Khalsa, Yogaraj (Ayurveda), DN-C, RH, CAP, LMT, NCTMB, CC. He has over 43 years of experience in alternative medicine. Khalsa is President Emeritus and Global Ambassador of the American Herbalists Guild, director of the National Ayurvedic Medicine Association.
Step Two: Decide What Kind of Business You Will Start
There are many different kinds of businesses you can start as an accredited herbalist. Some careers include:
Clinical Herbalism - You can start a private practice working one on one with clients. Licensing or legal requirements are on a state-by-state level, so make sure you check your local laws before starting. Depending on your location you may need to gain additional accreditation or take out special liability insurance.

Teaching, Public Speaking, Blogging and Writing - If you're a strong writer or public speaker, and like the idea of spreading information about herbalism there are many opportunities to develop a public platform to spread the awareness. For best results, try to carve out a niche for yourself. Focus on an underrepresented topic that you are passionate about.

Farming - Have a green thumb? High quality, organic herbs are in demand for the creation of herbal-inspired products.

Retail - You can create an ecommerce store or a brick & mortar store selling herb-based products like tinctures, powders, oils, extracts, gourmet spices, salves and soaps. You can either re-sale high-quality goods or make your own.
Step Three: Realize It's Just Like Starting Any Other Business
You've identified your passion and type of business you want to start, now it's time to look at the business side of things. Starting an herbalist business is just like starting any other business. You need to assess your readiness, determine the feasibility, figure out the costs, and find your market.
Oregon has a great online guide "How to Start a Business in Oregon" to help you get started. The Small Business Administration also has great resources available at no cost. Lastly, the PCC Small Business Development Center offers classes to help you launch on the right track with the help of a business advisor.
Learn from anywhere in the world! Click on the 'Learn Online' button to explore our online Herbalism program.