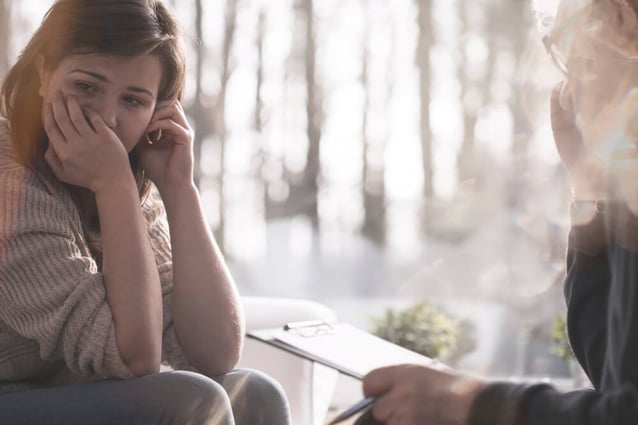 All around the world, people face different types of crises every day. Some people lose their jobs. Others deal with the death or sickness of loved ones. Still, others suffer from untreated mental illnesses pushing them closer and closer to despair. When people start thinking about suicide as their only option, they need help.
Unfortunately, there may not be a professional nearby to give them the help they desperately need. We are excited to offer suicide intervention training at Portland Community College.
With the proper training and knowledge, anyone can help people who are dealing with moments of crisis. Just as CPR training gives millions of people the knowledge they need to get a heart beating again, ASIST training gives people the confidence to keep someone from taking their own life.
Who Should Take ASIST Training?
Anyone 16 years or older can take the ASIST training course. Many healthcare professionals take this course to complement their professional training, but you don't have to be a doctor or nurse to save people's lives.
If you know how to intervene appropriately during a crisis moment, you could save a close friend's or family member's life. It's also possible that you could be the only one who can help someone you don't know who is considering suicide. Our training program prepares average people to do extraordinary work in the lives of people who are badly hurting.
What is ASIST?
ASIST stands for Applied Suicide Intervention Skills Training. It is the world's leading suicide intervention training program. The concepts and skills taught during this training program are important but not difficult to learn. Anyone can complete this program and prepare themselves to provide suicide intervention. 
The techniques you learn during the ASIST training program include:
Recognizing the signs of someone who is thinking about committing suicide
Providing intervention to prevent suicide

Developing a safety plan to keep someone alive
This course's design provides in-person training by professional trainers qualified to give you the confidence to provide suicide intervention if you ever face this situation.
Benefits of Taking PCC's ASIST Training Program
The ASIST program has empowered people to save lives through suicide intervention skills for over 35 years, establishing its status with professionals.
Learn How to Help People in Need Quickly
If you have ever been in a situation where someone was dealing with a major personal crisis, you know that every second counts. Every word you speak to that person matters. Your attitude toward that person matters. You will be more likely to keep your cool and say the right things if you have proper training under your belt.
You won't feel so helpless in a moment of crisis. Instead, you can take charge of the situation and kindly help that person. It could be a matter of talking to the person about their problems. It could be a matter of knowing who to call to get professional help immediately. You could even save a life by encouraging someone to seek help before they get so depressed that they can't think about anything except ending their life. You could provide comfort to someone who needs comfort and hope in a time of despair.
Have Tools to Help People Anywhere
The ASIST program is evidence-based to demonstrate that it works. Studies show that suicide intervention skills do provide hope and decrease suicidal actions.
There are many places where mental health facilities are not easily accessible. People at risk for suicidal thoughts and actions often don't know how to find help. People like this could be in your school, workplace, or your own home. Without a professional nearby to help, you might be the only one who can reach out to someone in a crisis. 
Become More Empathetic of Others
Not only does the program do good for the people who need help, but it also does good for those who participate. There are no adverse effects to going through this training program. Instead, you will be increasing your general listening skills and counseling skills. You will feel more ready to provide help in times of need.
Furthermore, your attitude toward suicide will likely change. Some people feel very uncomfortable with people who are considering suicide. The more you know about at-risk people, the better you can reach out to them.
Sign Up to Take the ASIST Course
If you live in the Portland area and want to learn more about suicide intervention training, please take a closer look at our course offerings at Portland Community College. Completing the ASIST program could be the most important thing you do, and it could empower you to save someone's life.
Portland Community College offers many courses and degree programs. Continuing your education is easier due to the professionals at PCC.