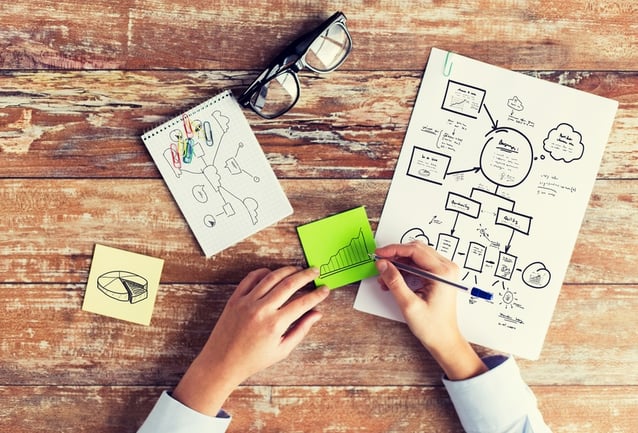 Many employers use project managers to keep teams on target, get work done on time and under budget and deliver high quality work. Some people learn project management skills while on the job by observing other project managers and through their own successes and failures. You can also gain project management skills through formal education.
A Project Management Professional (PMP) certification, offered by the Project Management Institute (PMI), shows your dedication to your profession. This internationally-recognized certification requires a lot of time and effort to achieve, even for seasoned project management professionals. Across 207 countries, 712,948 individuals and 279 chartered chapters are PMP certified.
But is a PMP certification right for you and your career? You should weigh the costs and benefits of a PMP certification before signing up for a project management experience course.
Costs of a PMP Certification
To even sit for the PMP exam, you need:
A bachelor's degree

4,500 hours of project management experience

35 hours of formal project management education
The exam covers the topics included in the PMI Project Management Body of Knowledge. If you pass the exam and meet the professional requirements, you'll be PMP certified. However, the time requirements and tuition dollars can add up fast. While you need to do what is best for career, you should also do what is best for your life and budget.
Benefits of Project Management Classes
Project management classes can benefit you in many job roles and industries. As you take classes, you'll learn the "common language" of project managers, helping you better understand how to complete projects efficiently and work better with other project managers.
You will also gain organizational and leadership skills that will benefit you throughout your career. During project management education programs, you'll learn to:
Prepare a project management plan

Create documents such as a Statement of Work, project scope, requirement document and a project risk and stakeholder register

Market and pitch your project ideas

Recognize project benefits

Set project priorities

Understand project life cycle phases

Use planning tools, including goals and vision statements

Guide a project through a close-out process
Project management training might be especially beneficial to you if you are new to project management. You will be able to demonstrate your skills to employers even if you have less experience than other candidates. It can also get your career off to a strong start.
If you are a current project manager with years of experience, you might still want project management training to help you take the next step in your career. Advanced training could be what you need for your next promotion or to improve your job performance.
Even if you aren't a project manager, project management courses can help you achieve better success with any task or project in the workplace because they offer practical skills that can be applied to many jobs.
In addition, no matter your career role or the stage of your career, it's certain that project management training and classes can make your resume stand out in a competitive job market. Hiring managers are looking for proof that you can reliably take a project from start to finish. This type of training shows that you have learned project management skills and are dedicated to the profession.
Now that you better understand the costs and benefits of a PMP certification, you can decide if it is right for you. Though you might not need certification to work in project management or in your current job, project management training can help you improve your job performance, land your next position or secure the promotion you've been looking for.