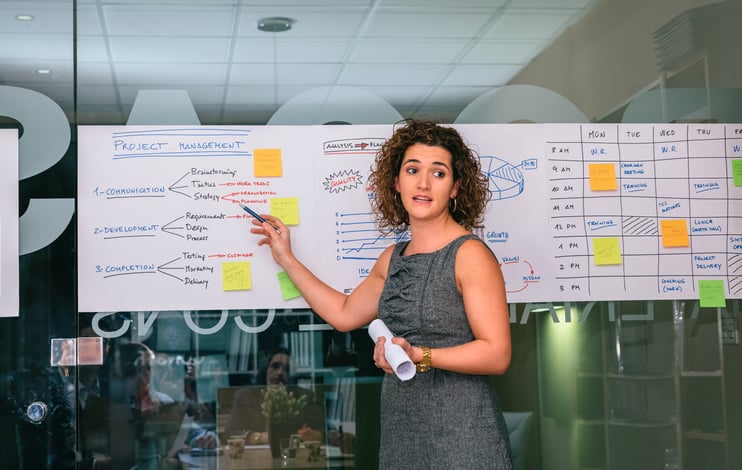 Please Note: Our project management courses count toward your PMP certification credits. However, we don't offer a PMP certification program through PCC CLIMB Center.
Build the practical project management skills you need to get work done well, under budget, and on time. Make sure you and your team members are using the same playbook for success: "not just the quarterback."
You will learn to:
Prepare key elements of the project management plan (PMP)

Create process documents, including a Statement of Work (SOW), project scope, requirement document, and project risk & stakeholder register

Market your ideas and pitch a project

Recognize project benefits, prioritization, and life cycle phases

Use planning tools, including goals and vision statements, to begin developing your project

Guide a project through the close-out process
In addition, you'll receive a copy of
Your Winning Project
, a practical step by step guide to preparing your own project management plan, for immediate reference on the job site.
Intermediate
Project Management

Learn how to execute your project management plan to be on time and on budget.

Just because project management isn't in your job description doesn't mean you won't have to manage a project. If you already understand the basics of project management, but need to learn about planning, execution and termination, this course is for you.

You will learn to:
Identify your project's tasks and resources

Order tasks using the Work Breakdown Structure

Schedule tasks effectively using tools such as Gantt charts, flow charts and PERT and network diagrams

Prepare and modify budgets and schedules to meet target goals

Assess and manage risks

Develop and administer a change control process

Prepare a final project plan, then execute and terminate the project
For questions regarding this program, call (971) 722-5083.