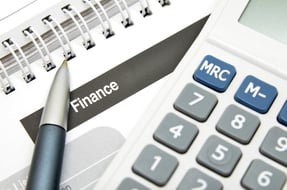 When it comes to starting a business, there are few roles as important as your bookkeeper and accountant. Sound bookkeeping and accounting are vital for small businesses to get up and running, and to maintain their financial stability.
Bookkeeping and accounting professionals perform a number of tasks that are essential for your business, including having your books in order, staying in compliance, filing taxes on time and correctly, managing payroll, and more. If you're considering starting a new business or are already in the beginning stages, you might be concerned that you don't have the right professional to manage them. Do you need an accountant or a bookkeeper to take on these crucial functions?
Explore this blog to learn about the differences between bookkeepers and accountants, and find out what your business needs.
The Role of a Bookkeeper
First and foremost, it's important to understand the role of a bookkeeper vs. an accountant. A bookkeeper plays an integral role in your operations by managing and recording the daily financial functions of your business. In this role, they have a number of common responsibilities, including:
Record day-to-day transactions

Manage purchases, receipts, sales, and payments

Maintain your balance sheet

Generate financial reports

Manage payroll and invoicing processes

Process income and pay your expenses
While all of these functions are essential to the success of your business, a bookkeeper plays little to no part in the planning and strategy of your operations. They are focused on recording data pertaining to your business and facilitating your financial operations.
>>Discover how to make a living doing what you love
The Role of an Accountant
An accountant, in contrast to a bookkeeper, plays a more strategic role in your business. They are less involved in your daily financial operations and more involved in financial planning and strategy development. Some common functions an accountant plays in your business include:
Verify and analyze day-to-day data collected by bookkeepers

Generate reports, tax returns and income statements, balance sheets, and more

Analyze accounts

Prepare for and perform audits

Create forecasts on business trends, growth projections, cash flow, and more
Ultimately, an accountant is responsible for helping your leaders to understand the financial impact of the data gathered by bookkeepers, and use that information to create accurate business projections and guide necessary changes. With an expert accountant, your business can meet your growth goals and improve your operations.
Accountants and bookkeepers play two vital but very different roles in your business. So, it's important that you consider your needs carefully before you seek out a financial professional for your future — or decide to take on these tasks yourself.
Does your business need someone to manage your day-to-day accounts? If so, look for someone that's an expert bookkeeper. Do you need someone that can help you understand the bigger picture of your finances or prepare for an audit? In that case, an accountant is the best choice for your business. You likely need both, and because these tasks are so important, it's often wise to hire dedicated experts with relevant experience in both accounting and bookkeeping.
Learn more about the decisions that go into building your new or encore business. Sign up today for PCC CLIMB's ENCORE Business Builders.