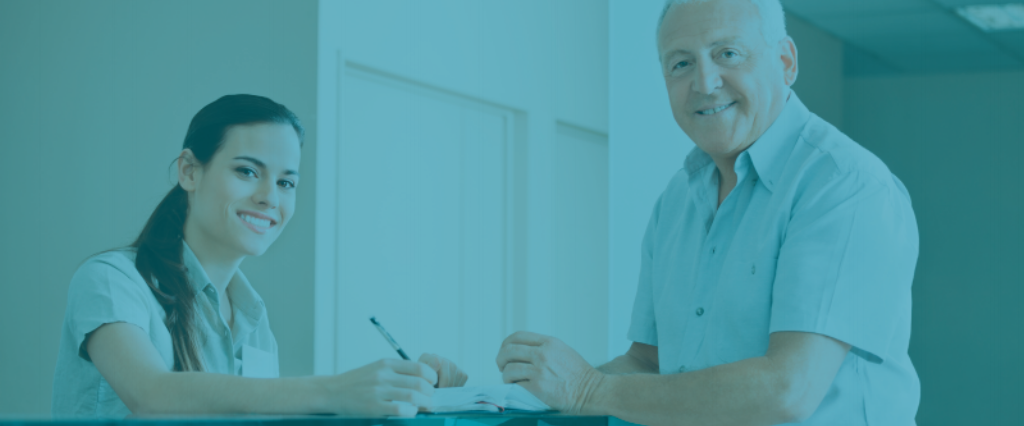 We've all faced the dread that comes with going to a doctor or hospital. And in some cases, a poor first impression is all it takes someone for someone to turn around and leave, even if it means missing out on necessary treatment. That first impression is everything - and it's what you'll be able to provide as a patient access specialist.
The Role and Responsibilities of a Patient Access Specialist
A patient access specialist is generally the first person a patient sees as they enter a doctor's office or hospital department. Patient access specialists are charged with welcoming new patients, registering incoming patients and walking them through all of the various forms they must sign. All the while, a good patient access specialist has the power to allay a patient's fears over what might be facing them during their appointment. A friendly smile and a calm demeanor can do a lot to put a patient's anxiety at ease.

But the role of a patient access specialist extends beyond greeting patients. All medical offices have a set of requirements - both internal and federal - that must be met. Forms must be signed, policies must be explained, and increasingly, financial arrangements must be made. It's the job of the patient access specialist to guide patients through these necessary steps, explaining the necessity for each form and signature along the way.


Patient access specialists also have tasks outside of interfacing directly with patients. They must also work within hospital computer systems, documenting their actions and entering patient information into internal databases. Patient access specialists are also required to contact insurance companies to verify eligibility and obtain authorization before services are rendered. Additionally, it may be their responsibility to negotiate financial arrangements in the case of minimal insurance coverage or high-deductible plans.

The Job Outlook for Patient Access Specialists
The demand for patient access specialists is growing faster than employers can fill them, according to the job outlook for comparable positions. The market is expected to grow 13% between 2016-2026 - faster than the national average - and the median annual salary was $39,180 in 2017.

While the nature of this job may include the potential for odd hours, working for a health system usually means excellent employee benefits - a major consideration for anybody switching careers.
Starting Your Career as a Patient Access Specialist
Patient access specialists are required to obtain a postsecondary certificate to enter the occupation. And PCC offers specialized training and industry-recognized certification through our Patient Access Specialist program.

Students in this program will participate in 3 online, instructor-led courses that will prepare them to pass the Certified Healthcare Admissions Associate (CHAA) exam. They also learn accurate patient identification practices, regulations for accountable care and patient satisfaction, health insurance information and other skills needed to be successful in this role.

PCC's Patient Access Specialist Program is offered as a cohort. Students must pass Patient Access Specialist 1 in order to be enrolled in Patient Access Specialist 2. Lectures are from 6-7pm. Office hour is from 5-6pm.

Healthcare is a safe, recession-proof industry, and a new career as a patient access specialist is a great way to enter this field. With low barriers to entry and a great deal of potential - not to mention the gratification of helping patients - becoming a patient access specialist can help you achieve great things beyond a great professional career.