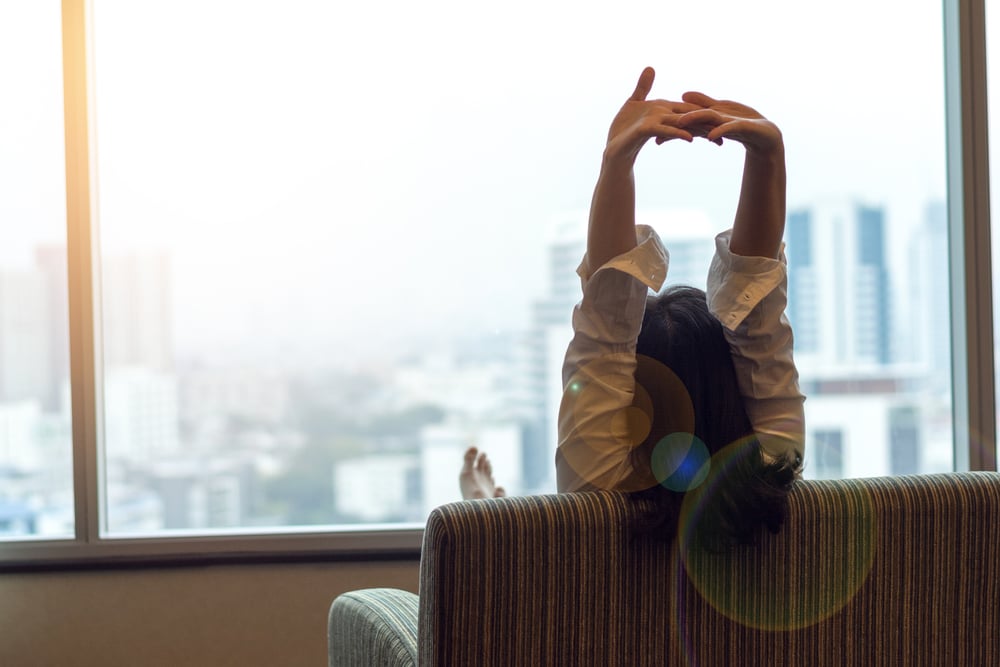 Even when we don't mean to, many of us find ourselves wrapping more and more of our identity into our work, investing deeply but also raising our stress levels. Ironically, if you've been working a demanding career here in Portland, your performance might be suffering if you put in long continuous hours and don't leave enough time for recharging. Many busy workers don't even know how to relax after work, constantly thinking about their work for the next shift.
It's not healthy or natural to spend absolutely all of your time focused on your job, even if you love it or want to do a great job. Moments of recharging and resetting are a big part of avoiding burnout and getting back the creativity and alertness that helps you solve the next day's issues. Here are just a few ways that you can start to fight back the feeling of being a workaholic and find at least minor ways to relax and unwind.
Setting and Maintaining Work Boundaries
Setting boundaries may be the most challenging relaxation technique we discuss, but it may be one of the most important. If you find yourself never saying no to a work-related request, even if it is objectively non-urgent, you may need stronger boundaries between your home and work life to be able to relax and unwind. Here are just a few potential boundaries you could set that might open up space for calming down and resetting:
Agree to night-time, do-not-disturb hours when there will be no email checking; anyone who has a true emergency must give you a phone call.

Establish that you'll take a 30 minute or hour lunch and leave the building; again, someone can call you for an emergency, but you get away from work for a little while.

If your work job description doesn't contain evening, weekend, or otherwise outside-your-shifts work requirements, discuss with your supervisor about either editing the job description or cutting back on these extra-hours requirements. 
Some on-call jobs cannot enforce these boundaries, but most jobs allow you to at least discuss opening up waking hours when you won't focus well on work. 
Movement Breaks
If your job has sporadic slow times or time before or after shifts, it can be beneficial to take a walk or exercise. Research has shown that even a few minutes of walking, running, or other exercises can resolve tension built up during a workday, bringing you back to your tasks with less built-up stress. If you cannot leave your desk and don't know when you'd start adding exercise, look up some "chair yoga" motions that can at least add mindful stretching to your day. 
Mindfulness or Mental Reset Breaks
Speaking of mindfulness, you'd be surprised how valuable just taking a mind-based break from your day can be. Meditation involves dwelling on a calming concept or letting thoughts come and go without holding onto them, depending on the kind of meditation you're doing. It's a chance to check in with yourself and see where you are.
Try a few different multi-minute meditations to find something that works for you and helps you feel calmer and more alert afterward. These kinds of meditation and mental resets can be helpful in stressful jobs where meditating for even 2 or 3 minutes after a major source of stress has subsided can help you get perspective and calm down. According to the scientific studies done on them, these micro-breaks are a surprisingly effective source of rest. A 2013 study of surgeons showed they retain more physical precision after a surgery where they were allowed microbreaks and reported less pain and fatigue.
Learn Something New in a No-Stress Environment
You'd be amazed what shifting mental gears can do for you. If you haven't taken an online class in a while, consider taking one unrelated to your work in your spare time through Portland Community College. If you find it hard to turn off your mental ticker tape about work, fill your mind with a new language, a cooking class, or additional knowledge that helps you move forward in a hobby or secondary career interest. 
Recognize the Power of Starting Small
Overachievers at work may try to 'overachieve' at relaxing and unwinding too but remember that even a tiny step toward a more relaxed day can help a lot! Remember that you're in your career for the long haul, and a significant contributor to burnout is constantly thinking about or participating in work. 
Suppose you can take the stairs instead of an elevator, sit quietly for 90 seconds after a stressful phone call, or consider taking some professional development coursework instead of working till midnight once a week. You may find that your work improves while your overall mood and appreciation for life sees a boost as well.