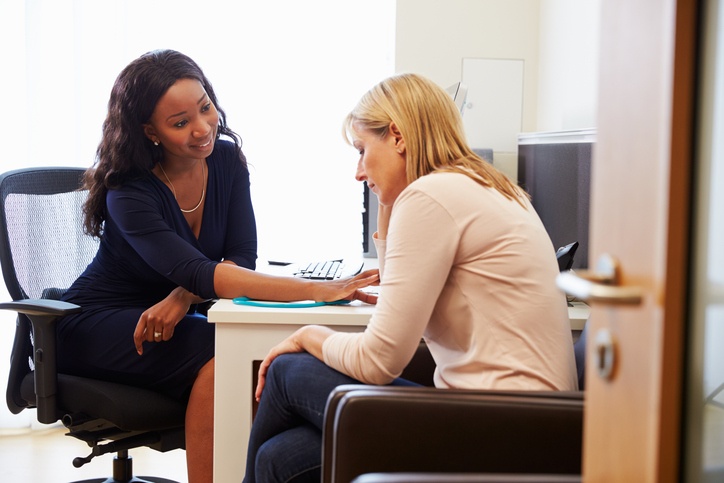 Each term, PCC's Institute for Health Professionals offers professional development courses, in addition to its longer term certification programming. This fall, PCC IHP offers one-day courses in mindfulness, cultural competency, motivational interviewing and several introductory courses for the Interpersonal Neurobiology program.

Sept. 24 - Introduction to Interpersonal Neurobiology (IPNB)
Interpersonal Neurobiology (IPNB) is an interdisciplinary field that 1) explores how the mind and brain develop across the lifespan, and 2) describes what neuroscience and relating reveal about how we learn, resolve trauma and conflict, and improve relationships. IPNB combines neuroscience, psychology, environmental influences, and more. Explore core concepts and terms in the field of Interpersonal Neurobiology, including professional and personal applications. During this 4 week-long Introductory class, explore core IPNB concepts and terms, including professional and personal applications. This is the first class in the IPNB series. Register here.
Oct. 9 - Cultural Competency & Ethics for Healthcare Professionals
Earn Ethics CEUs while gaining essential cultural agility tools for healthcare professionals by working with two leaders in cultural competency and healthcare! Research demonstrates that cultural competency results in more successful patient education, increases health care-seeking behavior, yields fewer diagnostic errors, and ensures greater adherence to medical advice. Have fun and increase your cultural agility to better customize treatments and meet the diverse values, beliefs, and behaviors of your patients! This course is approved by the Oregon Health Authority and fulfills Ethics CEU requirements for many professionals. Register here.
Oct. 12 - Clinical Evaluation: ASAM Criteria & DSM
Knowing how to use the American Society of Addiction Medicine (ASAM) Criteria is a foundational and required skill for clinicians, counselors, and addictions professionals. This ASAM Criteria has recently been revised to be consistent with language used in the Diagnostical and Statistical Manual (DSM-V). This course teaches how to use the ASAM Criteria to appropriately use the 6 assessment dimensions, understand withdrawal management, place clients in appropriate levels of care, and how to develop critical thinking skills to guide ongoing assessment, transfer, and discharge of clients. Register here.
Oct. 29 - Ethics from An Interpersonal Neurobiology Perspective
Explore ethics through the lens of mind, brain, and relating. Delve into ethics and applications of neuroscience research; professional responsibilities given the relational nature of the mind and brain; and the development of morality and compassion. This is second class in IPNB series. Interpersonal Neurobiology (IPNB) is an interdisciplinary field that illuminates how the mind and brain develop across the lifespan.This framework combines neuroscience, trauma and attachment, mindfulness, psychology, complexity theory, environmental influences, and relationship studies. Register here.

Nov. 8 - Foundations in Mindfulness: Empowering You and Your Clients
Positive psychology literature is filled with clinical evidence that mindful awareness practices (MAP's) improve mental and physical health, cultivate compassion, deepen relationships, and reduce negative emotions. By applying MAPs, you can train the brain into healthy patterns to improve the quality and experience of life. Learn how mindfulness and neuroscience unlock hidden strengths and the power of intentionality. With these solution-oriented interventions, you will help clients rewire their brains and more effectively regulate their emotions and manage daily stress. Register here.

Nov. 22 - Foundations of Motivational Interviewing
Practice-based training class focuses on foundation concepts underlying motivational interviewing (MI), the spirit of MI, the 4 processes of MI, and the core strategies used in MI-open ended questions, affirmations, reflections, summarizing. A skills-based class, participants will learn about MI as an approach to facilitating change, its methods, and its underlying principles. Special focus includes the motivation theories underlying MI, the spirit of motivational interviewing, the 4 processes of MI, and the core MI strategies. Approved by NASW-OR and ACCBO for 8 CEU hours. Register here.