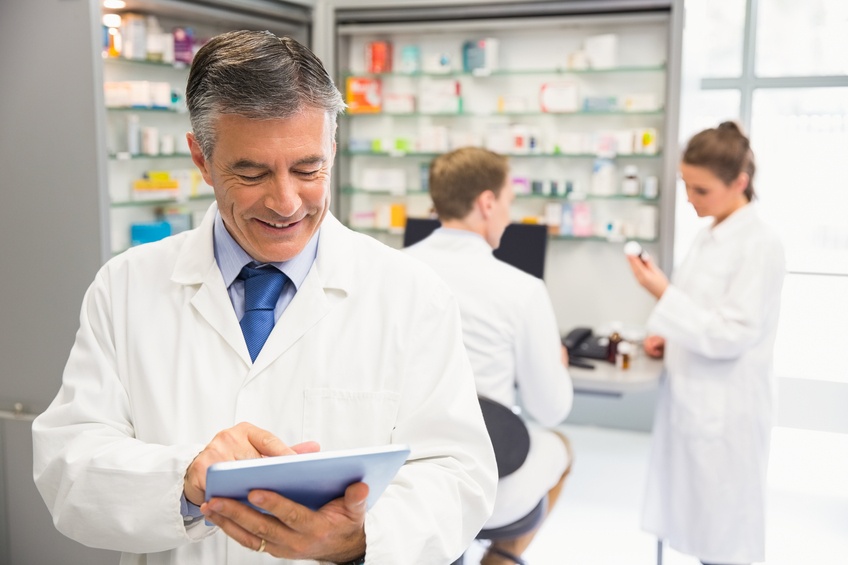 Pharmacy technicians play a vital role in dispensing medications to patients and customers. Under the supervision of a pharmacist, pharmacy technicians help fill orders, work with customers and manage payments from insurance companies. They help protect patient safety by providing quality service and understanding medication safety.
Pharmacy technicians work at hospitals, pharmacies, long-term care facilities, grocery stores and more. As a pharmacy technician, you can be part of the growing healthcare field and play an important role in improving people's health without having to go to school for four years. A pharmacy technician is an entry-level health care job, so you don't have to have any previous experience in healthcare to complete training and certification.
Training Needs to Become A Certified Pharmacy Technician
To become a pharmacy technician, you need to complete on-the-job training or attend a pharmacy technician training program at an accredited school, such as a community college or vocational school. No matter which path of training you take, you need to be able to pass a rigorous exam to become certified.
You can take an exam through the Pharmacy Technician Certification Board (PTCB) or the National Healthcareer Association (NHA). The exams are different, so you should be sure your training will prepare you for whichever exam you plan to take.
Though most states don't require certification or specific training to become a pharmacy technician, many employers do require certification. Certification shows that you can be trusted in the important role of a pharmacy technician and will take initiative in the workplace. Always be sure to check your state's regulations to see if you need pharmacy technician certification.
Many pharmacy technician training programs that prepare you for certification can be completed in less than a year. These programs often allow you to do your training online and on weekends with minimal interruptions to your daily schedule.
What Do I Learn in a Training Program?
Pharmacy technician training programs give you practical skills you will use every day as a pharmacy technician. You'll gain a broad understanding of pharmacy practice as well as pharmacy law, regulations and standards from a practical and administrative perspective. You'll also learn the basics of pharmacology, including the different types of therapeutic drug classes, basic body systems, common health conditions and the medical terminology you'll need to know.
To protect patient safety, you also need to learn more details about medicines, such as generic versus brand name medicines, how to tell look-alike/sound-alike medications apart and how to use drug references. You'll learn about pharmacy measurements, abbreviations and calculations that pharmacy technicians use every day. This knowledge helps you ensure that you fill orders correctly and patients receive the right medicine.
During your program, you should also learn about the administrative tasks that pharmacy technicians perform every day, such as the common dosage forms you use, managing an inventory and using information systems like electronic health-records systems.
Many programs offer hands-on learning to advance your education about how to read and identify different parts of medication labels, read written and electronic prescriptions, identify Drug Enforcement Agency (DEA) numbers. You'll practice handling medicines, processing orders and prepping medicines in a clean, sterile environment. These aspects of a pharmacy technician's job are incredibly important to protect patient health.
At the end of your training, you'll be prepared to take the Pharmacy Technician Certification Board (PTCB) exam or the National Healthcareer Association exam. Passing an exam and becoming certified shows employers you are ready to take on the responsibilities of a pharmacy technician. You can feel confident in your skills and your ability to excel in a new career as a pharmacy technician.