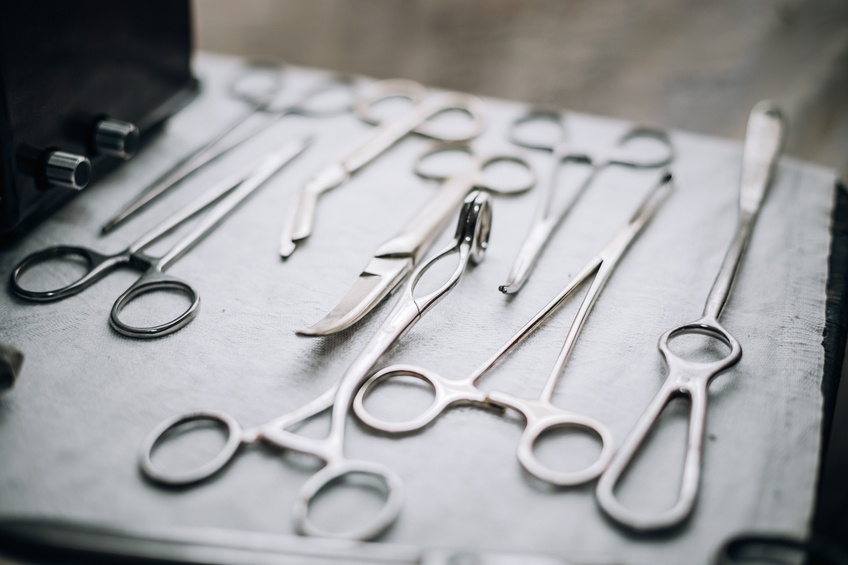 Sterile processing technicians help keep patients safe from infection in hospitals, surgery centers, and doctors' offices across the country. These healthcare professionals take care of operating rooms, surgical instruments and other tools to ensure they stay clean and infection-free. Though the job is crucial to patient safety, it comes with unique challenges.
We spoke to Jerry Hutchison, a sterile processing instructor at PCC Institute of Health Professionals, about what characteristics make a person well-suited for life as a sterile processing technician. With more than 20 years of hospital experience, Jerry understands what it's like to be a sterile processing technician.
Characteristics of a Successful Sterile Processing Technician
Jerry says that sterile processing can be an extremely fast-paced and challenging job. At times, it is difficult work, and it always needs to be done correctly to keep patients safe.
"Surgical instruments are complex as they have many moving parts and pieces," Jerry says. "The challenge is getting them cleaned, repackaged and sterilized before they are needed again. This job is very physical, depending on the task at hand, and it is also a field where critical thinking is demonstrated every single day."
Along with critical thinking skills and the ability to handle a good challenge, Jerry says people who want to be sterile processing technicians need to always have the patient's needs in mind.
"People who are inquisitive, detail-oriented change agents, and people who like that they are helping keep patients safe, have the right characteristics for this role," Jerry says. "The best part of this job is knowing you helped to keep patients safe."
The Future of Sterile Processing Technicians
Becoming a sterile processing technician means joining a career field that is always changing and evolving. Jerry says this change helps keep people interested in their jobs.
"Sterile processing does not have to be a "stepping-stone" into another career," Jerry says. "Surgical instruments are always changing, and this innovation helps to keep us engaged and improving how we do our work. People have made lifelong careers as sterile processing technicians."
As specialty instruments and surgeries change, so does the work required to keep them sterile and safe.
"We are seeing more and more surgical cases move away from being in a hospital to being in an outpatient surgery center," Jerry says. "The surgeries are becoming complex, but also very streamlined, which makes our team have to change the way we do things. We have to be prepared at all times for a patient needing surgery."
Increased regulation also means that sterile processing technicians need to be on top of every detail, every time. Almost every task that sterile processing technicians perform is regulated by a regulatory body, such as the Food and Drug Administration, the Association for the Advancement of Medical Instrumentation or The Joint Commission.
"In the future, I see our career field becoming very regulated," Jerry says. "We will be required to follow certain steps to ensure we accurately and safely reprocess instruments every time."
If you think you have the characteristics to succeed as a sterile processing technician, please contact the PCC Institute for Health Professionals today. Our staff can help you learn more about this satisfying and ever-changing career.