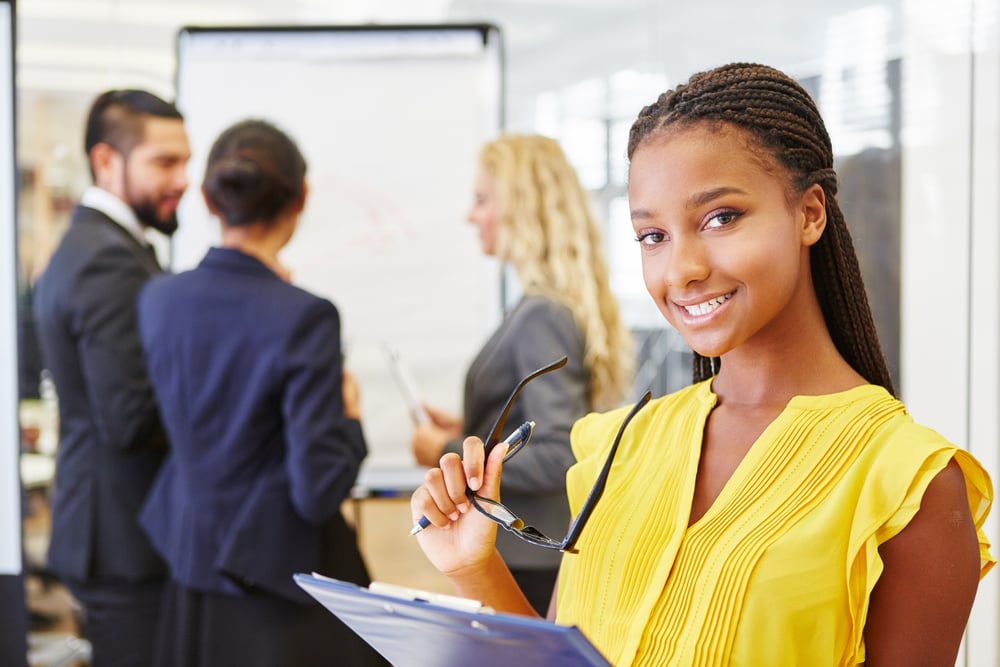 In many careers, your first step after college is going to be an internship. Internships provide you with valuable experience, give you crucial insight into the working world, and help you land your first job. If you are truly fortunate, you may even be able to leverage your internship into a full-time position with that company.
Getting your first internship, however, can be a challenge. When you have no experience, it can be a difficult, potentially overwhelming process. To help you have an easier time, we have compiled some tips for landing the internship you want.
Set Up Your Resume
When you are in college or have just graduated, you may have little or no work experience, but you still need to create a resume. Furthermore, that resume needs to make you look good, even if your only jobs are after school. Those after-school jobs are still jobs, and the experience you gain from them does matter.
Some tips include:
Include all your casual jobs, even if it's only babysitting or pet sitting. These show, at the very least, a willingness to work, but you likely gained more soft skills, like communication or discipline from them as well.

Include any volunteer positions you might have held as well, as potentially useful school activities. Don't be afraid to lists jobs in high school either.

Mine your life experience for any kind of transferable skills. If you were in the scouting movement, say so, and talk about the skills it gave you.

Don't forget computer skills. It's no longer quite the case that older people don't have these skills, but digital natives still have an advantage in some areas.

Look for anything which indicates a good work ethic, dependability, and good communication skills.
Be prepared to tweak it for each internship for which you are applying. Above all, make sure you show your capacity to learn. Managers are looking for interns who will benefit from their training, and that often means showing you have somewhat of a foundation.
Know What You Want
for Your Internship
You need to think through what kind of internship you want. While it's tempting to apply for everything under the sun, don't apply for any position you aren't willing to take.
Make sure that you know your goals, and be realistic about your financial situation. Paid internships, while rare, do exist and you can likely find one with enough perseverance. Make sure you can afford to live close to the internship and have the means to commute to it. There's a large benefit from doing internships instead of summer jobs, but make sure you are balancing your future and your present circumstances.
On the other hand, internships can sometimes be a good way to find out what you don't want, especially summer internships, so don't be afraid to use them as a way of exploring potential interests.
Don't sell yourself short, either. Arrogance is bad, but confidence will take you a long way. Women in particular can have difficulty expressing their capabilities. Don't be afraid to have expectations. Be realistic, since interns won't be given big responsibilities, but still expect to get valuable experiences.
Send Out Internship Applications
While you should not apply to something you know you don't want, you still need to send out those applications. It's better to be turning down opportunities than end up with none.
Find companies to apply to by networking. Your college's Alumni Association can help put you in touch with former graduates who can tell you about beneficial programs.
Always follow the application instructions exactly, even if they seem to be stupid. In many cases, they are a test of how well you can follow instructions and how closely you pay attention.
Don't forget to follow up. While you absolutely should not spam the hiring manager, it's reasonable to ask for a status update if you haven't received a response after several weeks, unless they explicitly say they don't respond to all applications. Technical issues do happen, and if they have many applicants, they may not have gotten to yours yet.
If you do a cover letter, keep it short, include why you are applying for the internship, and always thank them for their time.
Practice Your Interview Skills
The last thing you want to do is "blow" the interview. Make sure to do practice interviews. You can do this by pairing off with a friend who is also applying, taking turns role-playing the interviewer.
Research the kind of questions interviewers will likely ask. Some questions are very industry-dependent, but others are more standard. Expect to be asked things like why you chose your major, whether you work well under pressure, and how you work on a team. Rehearsing these questions will help you avoid blanking when asked them.
Be aware, too, that some questions are illegal. They can't ask your national origin, what your native tongue is, or your sexual orientation, for example. In some cases, these illegal questions might be a red flag.
Furthermore, remember to be courteous to all people in the organization. If you talk to someone at the front desk who isn't interviewing you, be polite and be professional. They may be closer to your age, but don't ask them about their party habits. However, they could offer more insight into the office culture. Asking for their impression of the company may offer insight into how well you'll fit in at the organization.
Prepare For Your Interview
Last, but not least, make sure that you are ready for your interview on the day. Dress appropriately. Find out what their dress code is, and always try to overdress if you're unsure. There is nothing wrong with asking this question if it isn't clear, and it can help you decide what to wear. Also make sure to:
Eat breakfast. Even if you don't feel like it. If the interview is in the afternoon, eat lunch. Even if you don't feel like it. You need nutrients to be at top performance.
Stay hydrated. Drinking water will keep your throat clear for a lot of talking, and it will make you more alert. Also, avoid over-caffeinating. Being alert is good, but you don't want to be antsy.

Take a test trip to the interview site if possible, so you aren't, for example, discovering that you can't get there from that bus stop safely on the day. Make sure you know where to park and arrive early if parking may be difficult.

Write down your questions for them. On paper. There's nothing wrong with using that, and it will show you're a thoughtful, responsible person.

Exercise, if possible. It will quell any nerves and keep you focused.
Make sure to arrive early with all your research and preparation completed. Portland Community College can help you get the perfect internship and give advice on the best interview. Check out our website to find out more.