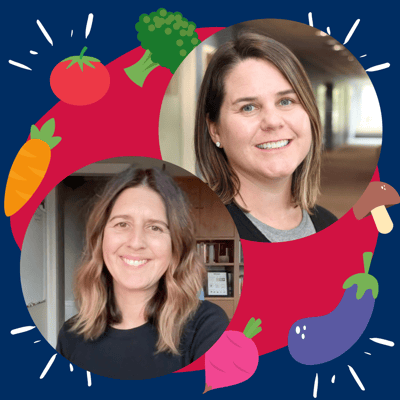 We are Elisa and Jill, instructors of the Getting Your Recipe to Market (GYRM) training program at the PCC SBDC. Today, we're sharing tips and tricks for getting your recipe onto the grocery shelves. Let's start with packaging. What are some things you can do to secure your space on the shelves and ultimately get into customers' baskets?
Bottle Shape & Size
Elisa: Have you seen those new Truff bottles?
Jill: Yes, they are really fancy. So tempting to want to launch a product with a unique bottle out of the gate.
Elisa: It really is. But, when you look closer, you see that they've actually used a fairly standard bottle, but have invested heavily in a really unique closure (lid/cap).
Jill: Yes, that's a great strategy if you can afford it. I've been noticing that a lot of brands are following that packaging path: Yellowbird, Bachan's, and don't forget Tabasco! They are pretty much the originators of the very noticeable closure.
Elisa: But what about brands that are new to the market and don't have a big budget for a custom closure?
Jill: Let's back up a bit and talk about how to approach selecting a bottle in the first place.
Elisa: Great idea. I would say the first thing you want to consider is bottle size.
Jill: Yes, the bottle size is key. I tell all of our students to visit multiple retailers where they aspire to be on the shelf and measure the shelf size. Literally, bring a ruler to the store, find the category where your product would live, and measure the height of the shelf. Also, take note of how many ounces are the standard in your category.
Bottle Sourcing
Elisa: And you also want to consider the source of your bottle. As we all know COVID and the war in Ukraine have caused some kinks in the supply chain. So you don't want to select a bottle that is only manufactured in one place. I've heard so many stories of brands that picked non-standard bottles that are later either impossible to get delivered or even discontinued by the manufacturer.
Jill: You also want to consider how the end consumer is going to use the product and if the bottle lends itself to that. Do they need a squeeze bottle? Will they need to use a spoon in the jar? Is the opening of the bottle wide enough?
Elisa: So, it sounds like we both recommend that most new and emerging food brands select the most common easy-to-source bottles that easily fit on the self. But if a brand is selecting a bottle that is the same as everyone else, how are they going to make their product pop on the shelf?
Label Design
Jill: Great question. This is where the label comes in. I mean think about canned beverages, the majority of them are in the exact same container, with the same shape, size, and opening. Where they have room to be creative and differentiate themselves is in their label. This is true for all packaged foods. It's the label rather than the container where you should focus your design energy.
Elisa: Yes! The label is my top pick for the most cost-effective way to make your product stand out on the shelf.
Bottom Line
There are many things to consider when creating your product. In our discussion, we've discussed a typical shelf-stable glass bottle or jar product. Other products may be perishable in the refrigerator or frozen behind the freezer glass or in a box on the shelf. Whatever it is, the product needs to fit on the shelf, be noticed by the consumer, preserve the food product, and convey the message of the brand while it is on the shelf.
Want to learn more about getting your recipe onto market shelves? With support from industry experts, OSU's Food Innovation Center, and New Seasons Market, you can learn to produce, promote, & sell your own food product or recipe in just 12 weeks! Found out more about Getting Your Recipe to Market here.