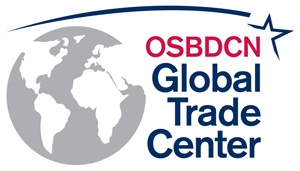 With disruptions to the local and global economies, many business owners may be asking if this is a good time for a small business to get involved with international trade? The answer from our experts is a resounding yes! Below we share the Top 3 Reasons International Trade Matters to Small Business Owners Today!
1
Growth
Ecommerce has made global markets accessible to buyers and sellers around the world and small business owners should position themselves to take advantage. With both local trade assistance advising and the many tools available online, small business exporters can be strategic in choosing their markets, customers and pricing. Targeting markets similar to the domestic market they're alredy serving can support a responsible business growth strategy.
2
Diversification
Whether your small business sells a product, service or uses an ecommerce platform, expanding sales in global markets diversifies your sales channels, increases revenue, and can provide important insights and information to market conditions that may also benefit your US sales. Companies may be able to extend the life cycle of products by selling older products to markets that do not need or cannot use the "latest." Alternatively, they can determine whether "tastes" or needs may be changing in a way that allows them to adapt their product mix as necessary.
3
Resiliency
Companies who engage in international trade generally have more resiliency than those that do not. The global recovery may happen faster in foreign markets than the U.S. Small business owners who decide to sell to customers outside the United States strengthen their companies by diversifying the customer base and increasing their sales opportunities. It's likely that these foreign market opportunities will be familiar to small business owners based on their experience in the large U.S. market.
UPCOMING PROGRAMS
The OSBDCN Global Trade Center offers several opportunities to connect with our global trade experts and to learn about entering global markets from international trade experts with decades of experience.
Global Trade Management
The OSBDCN Global Trade Management Series is ideal for business owners or top-managers wanting to become more knowledgable with the requirements of international trade. Sign up for the full 6-session Global Trade Management Series for a savings of over 20% off the individual session cost, or pick and choose individual modules that are most relevant to your goals.

Certified Global Trade Business Professional
Join acclaimed author and instructor Jim Foley in preparation for the Certified Global Business Professional exam. The CGBP credential is accredited by NASBITE (North American Small Business International Trade Educators) and recognized by the US Department of Commerce. The CGBP exam preparation program is timed right before the scheduled testing window, maximizing benefit for the participant.

Global Trade Virtual Meetup - Ongoing
This bi-weekly, no-cost Meetup provides a forum for experts and small business owners to discuss international trade for small businesses accessing global markets, or perhaps thinking about it for the first time. All OSBDCN Global Trade Center Meetups are open to everyone; review all upcoming programs or become a member to be alerted about upcoming topics.
Questions?
For information on no-cost trade assistance, contact David Kohl: david.kohl1@pcc.edu