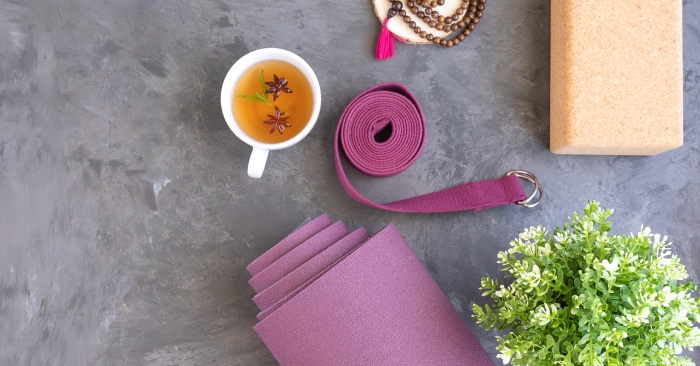 Portland Community College's (PCC's) Ayurveda training course together with the Yoga Health Training Program can help you explore new meaningful realms in life and work. The courses are relevant whether you are (or want to become) a massage therapist, nurse, nurse practitioner, or nutritionist. These courses enhance the practices for homeopaths, naturopaths, chiropractors, and medical doctors. The subtle body knowledge covered is invaluable to acupuncturists, physician's assistants or medical assistants, craniosacral practitioners, fitness professionals, and to any practitioner who needs continuing education credits (PACE) with the National Ayurvedic Medical Association or other accrediting organizations. By discovering correct perception in life and understanding the relationship between Ayurveda and Yoga, you can experience more relaxation, energy and calm in the midst of life's storms.
What is Ayurveda?
In the Sanskrit language of ancient India, Ayurveda means the knowledge of life. Ayurveda is known as the science of health and healing. Its sister science is Yoga. Both Yoga and Ayurveda offer the pathway to removing the impediments that unite mind and body. Another way to think about it is that Ayurveda enables us to tap into the ancient secrets of healing the mind and body from India. But putting this ancient wisdom into practice, we can proactively address imbalance before disease begins.
What is the 200-hour Registered Yoga Teacher Program?
The precursor to the 300-hour Yoga Teacher Training Program is the 200-hour Registered Yoga Teacher Program. It consists of four modules that teach both practical and theoretical exercises that will provide you with the life-changing practices to use to help in your personal or professional life. Each module covers 50 hours of instructional material that you can begin in any term. They give you 38 credit hours from the National Ayurvedic Medical Association.
What will you study in the 200-hour Registered Yoga Teacher Program?
The fall session focuses on Ayurveda, Yoga, and Philosophy. Winter session focuses on Ayurveda, Yoga, and Tridosha. The spring session teaches Ayurveda, Yoga, and Panchakarma. The summer session talks about Ayurveda, Yoga, and Self Care.
Completion of all four modules provides certification from the Center for Ayurveda and Yoga Study which, in turn, means you can register with Yoga Alliance as a 200-hour Registered Yoga Teacher. Graduates from the program are also granted a certificate of training as a Non-Credit Ayurvedic Yoga Health Advisor.
What is the 300-hour Yoga Teacher Training Program?
This program of study builds upon the completed 200-hour Registered Yoga Teacher program. It consists of four courses that, together with the Registered Yoga Teacher program, fulfill the Yoga Alliance's requirements as a 500-hour Registered Yoga Teacher. This means that after completion of both the 200-hour and 300-hour programs, you will be eligible to become qualified to train Yoga teachers. If you already have a 200-hour certificate from elsewhere, you can take the 300-hour program.
The 300-hour training is a year-long program that consists of four, 75-hour courses in which you will study one course per term (summer, fall, winter, and spring). When you complete all four modules of the 300-hour training course following completion of the 200-hour training course, you will become eligible to register as a 500-hour Registered Yoga Teacher with Yoga Alliance. (You must also maintain continuing education requirements and pay all fees.)
What will you study in the 300-hour course?
The 300-hour training program prepares you to train other yoga teachers. Rama Jyoti Vernon's textbook of Yoga forms the foundation of the 300-hour program. The classes consist of lectures, discussions, as well as experience-based learning, that interlaces the Samkhya philosophy. Two-weekend immersions will be offered each term.
The program covers the following course offerings:
Teaching Methodology
Techniques
Training and Practice
Anatomy and Physiology
Yoga Philosophy
Lifestyle
Ethics
Practicum
Former students have indicated that live Zoom demonstrations and break-out sessions come close to mirroring the in person training that was offered before COVID-19. PCC training will be remote this fall with online training. The fall classes are on Wednesday evenings with two 18-hour immersion weekend intensives that are like mini-retreats.
The focus in the fall session will be Yoga and Body Balance. The winter semester will discuss. Yoga and Asana for Mental Focus. The spring session will focus on Daily Lifestyle, Yoga, and Ethics. ANd the Summer term focus is on Yogic Management of the Gastro-Intestinal System.
How to register for classes?
To register for fall courses, visit the courses landing page. In addition, you may find additional information regarding certification by the International Association of Yoga Therapists by visiting their official website.
Why join us this fall?
Discovered the internal balance within yourself to move beyond the polarities of the current coronavirus and political landscape. Take your Yoga practice to the next level and move forward on your path to becoming a certified yoga instructor. Take advantage of online learning, to take this course from anywhere on the globe! Discover new frontiers in your own internal landscape for balance both within the mind and body.