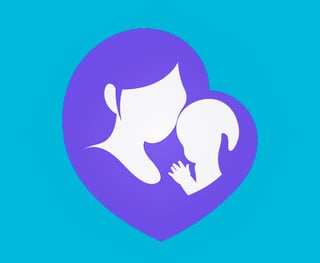 Perinatal mood disorders, including postpartum depression or anxiety disorders, affect 15 to 20 percent of new mothers every year. New moms with these conditions can have a variety of symptoms, including:
Feelings of sadness or anxiety
Difficulty bonding with the new baby
Difficulty eating or sleeping
Upsetting thoughts
Irritability or anger
Thoughts about physically harming the baby or herself
When new moms are experiencing perinatal mood disorders, it can affect the entire family. Fathers, other children, and the new baby will also feel stress or anxiety, harming health and family dynamics.
Many health professions can help a new mother overcome perinatal mood disorders. These professionals may include:
Social workers
Psychologists
Psychiatrists
Counselors
Even doulas and lactation consultants, who work so closely with new moms, have a role to play in helping women identify and find support for these conditions.
How Interpersonal Neurobiology Can Help Patients with Perinatal Mood Disorders
Interpersonal neurobiology (IPNB) is the study of how relationships and learning shape our minds, body and health. Improving these relationships and social connections through IPNB practices can lead to improved health and wellbeing.
IPNB provides neuroscience-backed techniques to help providers and patients cope with birth trauma, postpartum depression and more. It can help health professionals connect with their patients who are experiencing perinatal mood disorders and encourage those patients to form stronger connections to their family, while supporting their newborn. Furthermore, IPNB informs the bonding process between parents and infants, supporting health development, even following traumatic births.
IPNB also helps health professionals understand how a patient's experiences, whether it is an emergency delivery or past depression, affect how they behave when becoming a new parent. This understanding leads to greater empathy and greater ability to provide your patients with the care they need.
While almost any health professional who interacts with patients can put IPNB into practice, professions that may especially benefit from IPNB training include:
Social workers
Behavioral health specialists
Psychologists
Psychiatrists
Doulas
Nurses
Lactation Consultants
>>>Learn more about the perinatal mood disorder course here<<<
How Attachment and Bonding Can Help Patients with Perinatal Mood Disorders
Attachment theory is a major component of IPNB. Attachment theory suggests that emotional and physical attachment to other people helps people feel a sense of security and stability. Once a person feels secure, they can flourish as an individual.
Perinatal mood disorders hurt a mother's ability to form attachment and bonds to their new baby. Healthcare professionals can help mothers form these attachments using IPNB techniques. As the attachment forms, both mom and baby will feel increased security. This security can help moms overcome feelings of anxiety or depression, especially if their anxiety is related to not bonding with their child.
Attachment and bonding are vital parts of an IPNB practice that cares for new mothers. By understanding how these attachments form, you can help your patients form healthy attachments and bonds over time. You can provide coaching and other techniques that encourage these bonds. Your patients may also benefit from having a strong bond with you, which IPNB will help you build. Any attachment to another person increases security, helping patients trust you and your advice to improve their perinatal mood disorder.
Health professionals can learn more about IPNB and how it can help their perinatal patients by attending the Portland Community College – IPNB of Perinatal Mood Disorders and Birth Trauma course beginning October 30. This 15 CEU hour, online course will help all professionals, from nurses to lactation consultants, use IPNB techniques in their practices to support their patients.