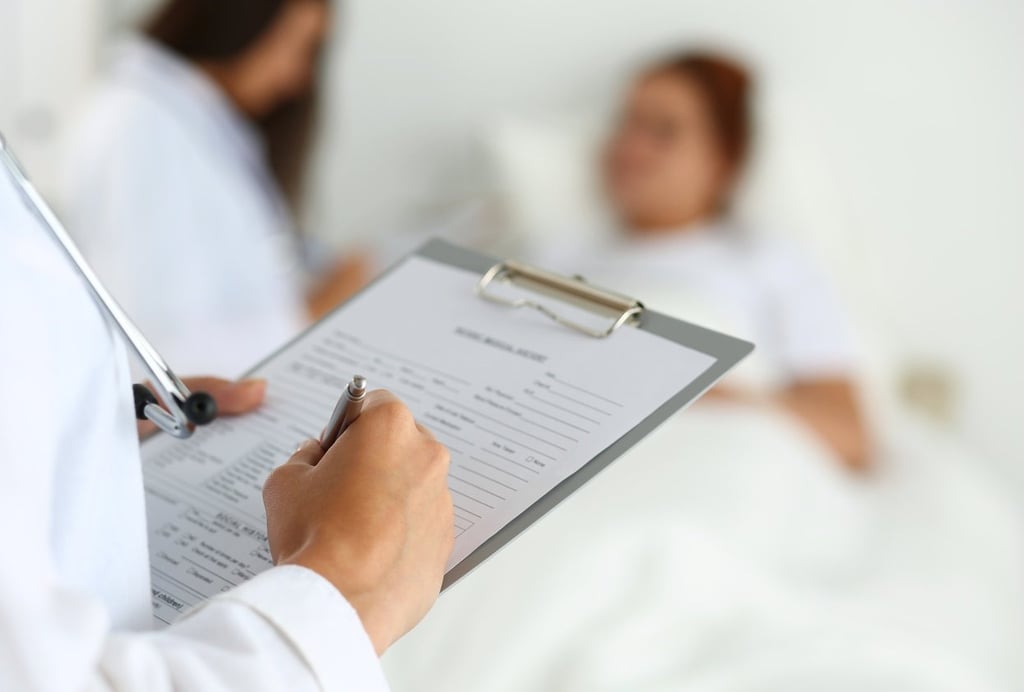 Healthcare professionals strive to offer their patients personalized care and treatments that will work best for their specific needs. In pursuit of this goal, many providers are beginning to reject an approach to medicine that only considers a person's symptoms. Instead, they are embracing a more wholistic approach called narrative medicine.
What is Narrative Medicine?
The main tenet of Narrative Medicine is treating each patient as a person with their individual story, rather than a collection of symptoms. When you practice narrative medicine, you integrate the stories your patients tell about themselves and their illnesses into their care.
These narratives can reveal additional information aside from visible symptoms. Narratives can reveal how your patient feels about their condition, enabling you to address the emotional and psychological issues that can occur as a result of physical illness. By listening to these stories, healthcare providers are better able to offer accurate diagnoses and individualized treatment to help the patient feel validated and reframe their disease narrative.
Narrative Medicine also benefits you as the healthcare provider by helping you better process the information patients give you and encouraging you to use creativity, problem solving and active listening. It helps you develop a stronger relationship with each patient, giving you a chance to take note of their emotional needs.. All of these benefits to you can result in better treatment, more effectively taking care of patient needs.
How Narrative Medicine Impacts Healthcare
Each aspect of the healthcare experience is affected by Narrative Medicine. Narrative Medicine's role during the diagnostic encounter is more obvious than at any other stage. It is during this time that you can encourage patients to share their stories, not just describe their symptoms. This practice will likely reveal more information about patient symptoms and even problems they may not have mentioned before that are vital to developing an accurate diagnosis.
During this initial encounter, a patient may also reveal more about how they feel about their physical health and what is going on in their personal lives. As a healthcare provider, you can take this knowledge and apply it during the therapeutic process. For instance, if during a diagnostic encounter, a patient's narrative suggests financial problems, you can help relieve this stress by prescribing a generic, low-cost medicine covered by their insurance.
Narrative Medicine is also changing how patients, physicians, nurses, and other health professionals receive education. In medical schools, students are being taught active listening skills in simulated patient encounters. Health science and medicine programs are putting heavy emphasis on understanding patients from different cultures and backgrounds.
These skills, in turn, change how healthcare providers educate their patients. By understanding a patient's educational background, culture and other aspects of their lives, you can better explain to your patients their condition and how that condition fits into their lives. Instead of just handing a patient a brochure on diabetes, taking the time to fully explain the condition, the importance of regular medications, diet changes, and other aspects of care can increase patient adherence.
In clinical research, narrative-based medicine adds an extra layer of knowledge. While tests and screenings can provide quantitative data, only the participant's story can add qualitative data. The story may better reveal what types of patients the treatment helps and lets researchers and physician better understand if the treatment improved quality of life.
Narrative Medicine can have economic benefits for the health care system across the nation. Direct economic benefits include reducing the number of expensive, unnecessary tests, or result in lower costs over time by increasing patient adherence to preventive medicine measures. It also adds significant value to patient healthcare experiences without adding to a practice's bottom line.
The Growing Importance of Narrative Medicine
As the U.S. seeks to reduce healthcare costs while improving patient outcomes, it is vital that healthcare providers take a patient-centered approach to care. By using Narrative Medicine, you make the patient, not the disease, the center of care.
When applied appropriately, Narrative Medicine can also help you improve patient adherence, leading to more effective prevention and management of expensive chronic conditions. It can help you make a more accurate diagnosis the first time, saving you and your patients repeat appointments to attempt to solve the same health problem.
Furthermore, as the population ages, you are more likely to see patients with multiple morbidities. These patients can be among the most difficult to treat since both patients and healthcare professionals must juggle multiple treatments and medicines.
Narrative Medicine can streamline treatment of multiple morbidities by allowing for one cohesive story. Within this story, you can more easily see the difficulties patients face, whether it is remembering to take medicine or simply getting to the pharmacy for refills. You can then work with patients to overcome these obstacles by reducing the number of prescriptions, connecting patients to mail order services, or creating an easy-to-understand medication schedule.
If you feel like the one-size-fits-all approach to healthcare keeps you from connecting to your patients, Narrative Medicine may be the solution you need to improve your practice. At Portland Community College, we offer a one-day Narrative Medicine Workshop to enhance your patient-care and help you develop deeper relationships with patients, leaving everyone feeling more satisfied.