Susan Bender Phelps is an instructor at CLIMB who teaches workshops and courses focused on thriving in the professional work.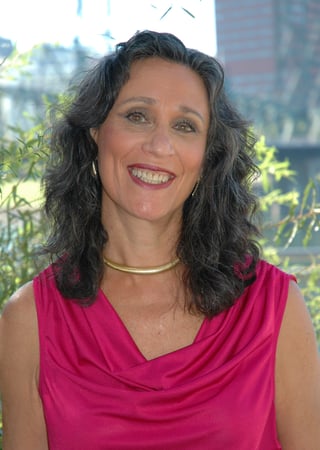 Why do you teach?
I love sharing my passion for learning and communication.
What is your real world experience?
For the past 5 ½ years I have been running my own training, consulting and speaking business, Odyssey Mentoring & Leadership. I work throughout the United States designing and strengthening corporate mentoring programs. My clients include colleges, universities, small and medium-size companies, municipalities and professional associations.
I spent more than 20 years in the non-profit sector. I serves as the fund raising professional for a local park foundation in Oregon and have served as the executive director of a grant-making corporate foundation.
What kind of transformation do you see in your students during a course?
When I have the opportunity to teach a complete course, rather than just give the students a 1-3 hour taste, the difference is amazing. Having the time to practice their new skills with my coaching while they are still in the course room makes it possible for them to feel more competent once they are on their own. When they leave the course room with that bounce in their step, that smile… I know it is much more likely that they will begin to use and hone what they learned.
Tell us about a time that you were most proud in your role as an instructor:
There are so many. But one that stands out was during a workshop on effective networking one of the students, a 6'6" tall Africa American man stood up in class and said that he knew his size and color intimidated people. I told him that his smile lit up the world, which it did, and that if he just smiled when he was at networking and marketing events, people would swarm him. I got a letter from him six weeks later and it said: "I cannot thank you enough! My wife thanks you! My boss thanks you! You changed my life!"
What do you think your students value most about CLIMB?
Hopefully, they value the new information they receive and allow it to help them grow and develop in their jobs, careers and lives.
What is one major misconception you see about this field?
From time to time, people are sent to a course and may not know how it really applies to them. Management saw a problem and is using the workshop to try to solve it. But often, the problem is a symptom of a much larger and deeper problem. I can always tell from the feedback when that is the case.
What do you like to do for fun?
I love to travel the U.S. and the world. My next trip will be a week in Lisbon,Portugal and a week in Paris, France. I am also a certified SCUBA diver and love to go to tropical beaches and spend as much time swimming with the fish and sea creatures. I am also a foodie – I love all types of cuisine – eating out or cooking myself it doesn't matter.