What do Brazi Bites, Seely Mint, A Better Bean Co, Pozole to the People, and Driftwest Water Kefir have in common? They are all graduates of the PCC Small Business Development Center Getting Your Recipe to Market program (GYRM).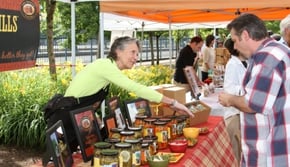 Getting Your Recipe to Market has been a part of the PCC SBDC in collaboration with OSU's Food Innovation Center and New Season's Market since 2006. More than 300 food entrepreneurs have gone through the program with a 40%+ commercialization success rate. More than 70 of these small businesses are selling directly to New Season's Market.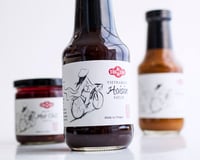 Once recent graduate, Tan Tan Foods, is experiencing great success. Tan Tan owner Lisa Tran has built a profitable business that began selling in New Seasons Markets, Market of Choice, Green Zebra Grocery, Safeway/Albertsons, Food Fight Grocery, Uwajimaya, World Foods, Elephants Delicatessen, and Made in Oregon stores within the first couple years of business. Very impressive!
We asked the leaders of the GYRM program to give us some insights on the program and its graduates. Here is what they had to say:
What are the biggest challenges your clients face prior to coming to the program?
Participants usually have a great recipe or idea, but don't know where to start. They don't know what is required to build a commercial food production business. They are challenged with all of the food safety requirements as well as sourcing and producing their products.
Finding affordable commercial kitchen space and/or co packers is another big challenge. On top of that there are the challenges of building a business around their products. It can be a bit overwhelming.
What are the big take-aways your clients get from participating in the program?
The take-aways are a big part of their success. Participants gain access to subject matter experts who provide them with information, tools, resources, and contacts in the local food industry. Even if the entrepreneur isn't commercial ready at the end of the program these tools/resources/contacts, as well as ongoing advising, help them commercialize after the program. These resources also support them once they are on the store shelves--which is when the real work starts!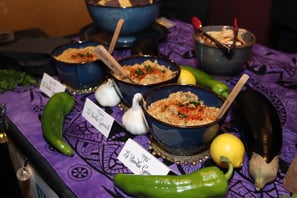 In the program food entrepreneurs get connected to the important players in the local food industry (suppliers, manufacturers, retailers, and other food entrepreneurs). We give them tools to help them project costs and price their product for success. All of these things help them save time and money, and create a pathway to commercialization.
Another huge take away is the cohort experience. In the program entrepreneurs sit in a classroom with others that are going through the same experience as they are. They become supportive of each and share resources and ideas. They lift each other up when they struggle, and in the end they join a large group of alumni out in the community.
The next Getting Your Recipe to Market Program starts March 31, 2020. CLICK HERE for more information.