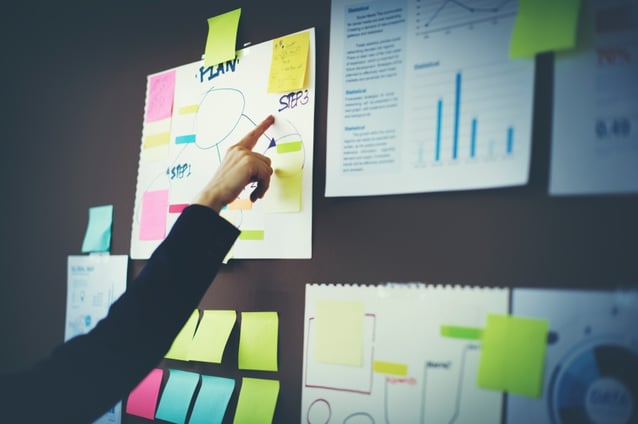 Keeping your project running smoothly can take a lot of leadership, and it means a lot more than just ensuring you have the right team members on tap. It means knowing best practices and more importantly, having access to the right tools to help your team get the job done quickly, efficiently, and under budget. We recently created a project management guide that packages some of these together into a kit for you and your team to use.
In today's post, we've included a few best practices that every good project manager should keep in mind. It's just a taste of what our Project Management Charter Project Kit will go into more thoroughly:
Communication Is Vital
And we cannot emphasize that enough. There needs to be clear and timely communication from the very beginning (including the project kickoff) and all expectations and requirements should be committed to writing so that all stakeholders are on the same page. When deadlines and deliverables need to be adjusted for any reason, all stakeholders should be in the meeting and those changes should be committed to writing for the same reason.
Make Use of Tools and Resources
Always take advantage of the literal tools at your disposal. There's plenty of project management apps and software to help you coordinate your team and clients, as well as track progress or facilitate communication. Make sure there's an easy way to keep your entire team in the loop on their roles and expectations.
Highlight Strengths and Weaknesses
Identify points of strength as well as weak points in order to keep your team encouraged, break up tasks to where they can be accomplished most effectively, and efficiently identify gaps in project efficiency. Make sure your team is comfortable and can trust you and each other — that way they'll be confident in asking for help or admitting an issue.


Assign Responsibilities
Assign roles to your team members with clearly delineated responsibilities and limits. This helps minimize delays and avoid the scope creep that can ultimately impede effective teamwork. It also keeps any one team member from becoming overloaded, which can eventually lead to burnout.
Determine Your Budget
Outline the budget and develop a risk management strategy. This will keep you from running into too many unexpected issues, help forecast the cost of goals as well as project adjustments, and aid in prioritizing project elements.
Prioritize!
Prioritize tasks and communicate why they are prioritized to all stakeholders, including points like timing, cost, and scope. This will help keep everyone on task and ensure expectations are realistic. It will also make things easier should adjustments need to be made — what tasks can be sacrificed or expedited, for example.
Stay Flexible
Remain flexible; after all, no strategy survives the battlefield. Having a plan is key to completing deliverables, but setbacks will inevitably arise just as changes will inevitably need to be made. Remember that your team is only human, and flexibility is going to help keep them motivated to work effectively.
There's so much more to being a good project manager, and not everything about making a project successful is easy to fit into a checklist. Don't forget about other tips we've shared about how to take your management skills to the next level and avoid making some of the most common project management mistakes.
Our checklist is filled with vital information and best practices that every project manager should be putting to use. Download our Project Management Charter Project Kit today to see how to best develop a project from the project definition and assumptions straight through to your budget and task plan, and even includes a template. This is a conceptual tool kit you shouldn't pass up.