The PCC CLIMB Center is a proud sponsor of Portland Radio Project's Biz503 show - the new Portland-centric startup and small business talk show on PRP.fm.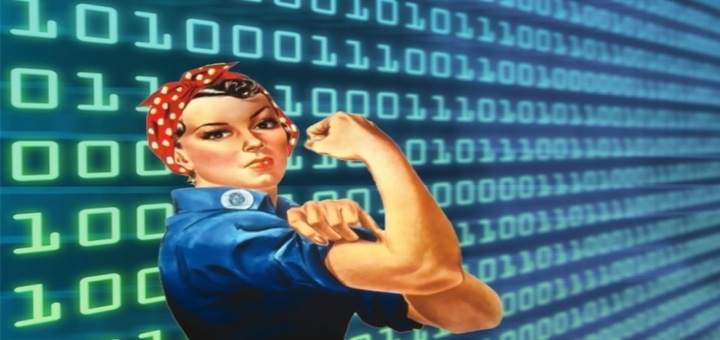 The statistics change from year to year, but the story they tell is the same: There's a significant gender gap in technology and science-related fields.
Although women make up roughly half of the U.S. population, they're a distinct minority in science, technology engineering and math (STEM) industries. The data is rather damning, with women making up only 11 percent of U.S. engineers, 26 percent of U.S. coders and 23 percent of the tech workforce. And a 2015 study by the American Association of University Women warned that the gender gap is widening due to stereotypes, bias and a fear of isolation.
In Portland, a city known for creativity, verve and innovation, one could hope that we'd have better news to report on the gender equality. Regrettably, the opposite is true. A report by SmartAsset named our city one of the worst places for women in the tech industry, with a gender pay gap of 80.1 percent and only 24 percent of tech jobs filled by women.
Why is Portland – with its liberal-leaning, forward-thinking, collaborative work sector – at the bottom of the heap when it comes to supporting women in traditional male-heavy industries? A 2015 Oregon Business feature piece offered a handful of reasons: a "brogrammer" culture, unconscious male bias in workplaces and a start-up culture that awards the loudest in the room. The problem is considered endemic, and possibly fueled more by obliviousness than sexism.
Enough about the problem – ready to talk solutions? Join PRP this Friday, March 22 between 1 -2 p.m. for our Biz503 episode on "Women in STEM Careers." Co-hosts Rebecca Webb and Malia Spencer (technology reporter at the Portland Business Journal) will lead a discussion on what it's like to be a Portland woman in STEM industries. They'll cover resources, role models, success stories and more.
Our panelists for this episode include:
Check out these Women Who Code Portland upcoming events:
Originally posted on Biz503.