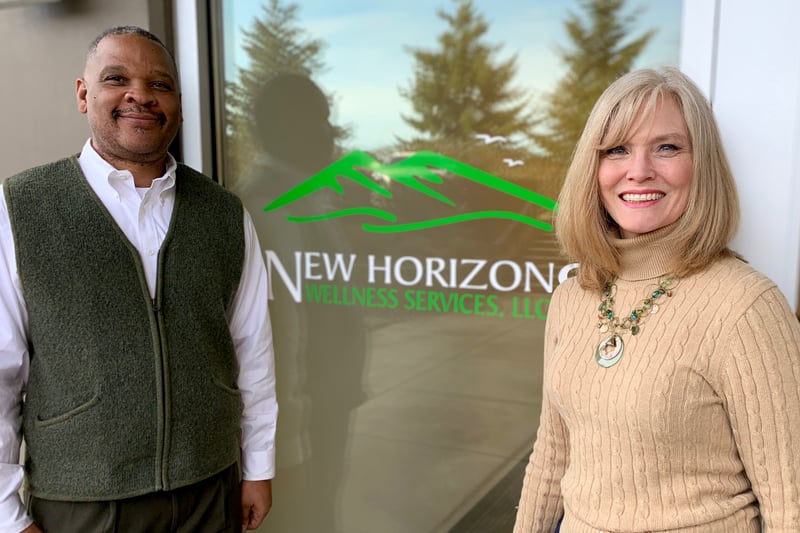 Patrick and Melodie Ethel-King, owners of New Horizons Wellness Services
New Horizons Wellness Services, for many years existed as Dr. Patrick Ethel-King's successful mental health private practice. Starting in 2012, Melodie began to work within the clinic to expand the services provided with a combination of physical and mental health treatments. They have a unique, multidisciplinary wellness approach that includes occupational therapy, speech therapy, psychology and counseling, psychological evaluations, social skills development groups, and summer camps. This is their story.
What inspired you to start your business? We created a clinic to help children, adolescents and adults from diverse backgrounds. Our goal is to help people understand and access services, and to enable them to draw from the strength of a team of providers. We help our clients become empowered to understand and resolve the barriers that prevent them from living happy and healthy lives.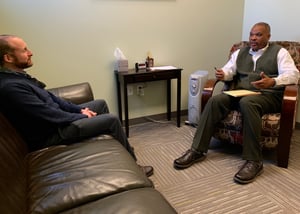 Before coming to the SBDC what challenges were you facing in your business? The main challenge we were facing was our clinic space. We were at capacity in the space that we were in and wanted to make a plan to find a space that would allow the clinic to grow and to move the business, while continuing to provide care to our clients.
What types of SBDC services did you receive and/or in which programs did you participate? We have done individual meetings with several members of the SBDC team, based on the area of specialty and project we were working on. Melodie attended the Advanced Small Business Management Program. Every class offered fantastic information.
How have the services or programs helped you overcome your challenges? We accomplished our goals related to moving the clinic, but also got so much more. Now we're working on the next set of goals and plans to continue to expand the services that we provide.
What have you done differently in your business since working with the SBDC? There are too many things to list! Staffing practices, budgeting for equipment, making a strategic marketing plan and improving business operations.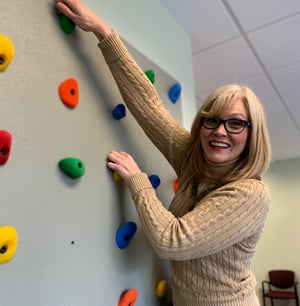 How is your business doing now? We successfully moved into a larger and more effective clinic space. We are excitedly reformulating our current business and marketing plans to reflect the growth of the business.
What would you say to other small business owners thinking of working with the SBDC? There are many great resources available through SBDC- take advantage of what they have to offer you. The are so many demands on your time and attention as a business owner. The SBDC helps your business to keep moving forward - helping you see the big picture view, and breaking projects down into manageable steps and providing moral support.
-------------------------------------------------
Are you ready to take your business to the next level? Our Advanced Small Business Management class can help you grow beyond the $1M revenue mark. LEARN MORE HERE.