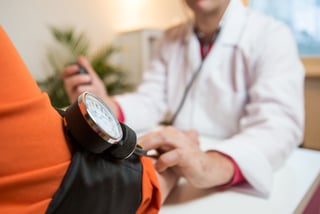 Clinical evaluations are a tool health care professionals use to help evaluate someone for addiction and addiction treatment. These evaluation help determine if someone has an addiction to alcohol, heroin or other substances. They also help health professionals understand if they are ready to change and are in an environment that supports overcoming addiction.
Many professionals use the American Society of Addiction Medicine (ASAM) criteria to perform clinical evaluations. These criteria are actually legally required to be used in addiction treatment in over 30 states. Any health care professionals involved in addiction care and treatment may use these criteria, including:
Psychiatrists

Psychologists

Counselors

Social Workers

Psychotherapists

Marriage and Family Therapists

Nurses

Addiction counselors

Mental health professionals
Updates to ASAM Criteria
As of 2013, both the ASAM Criteria and the Diagnostic and Statistical Manual of Mental Disorders (DSM-5) were updated to reflect new criteria to be used during a clinical evaluation. The DSM-5 is used as diagnostic guidelines for mental health conditions, including addiction, by mental health professionals across the country. Implementing these changes in diagnostic criteria is vital in providing the most up-to-date and evidence-based care to people facing addiction.
The new criteria provides guidance on a wider population of patients, including:
Patients addicted to gambling

Patients addicted to tobacco

Pregnant women

Parents with children

Seniors and older adults

Patients in the criminal justice system

Patients in safety-sensitive occupations
These more specialized guidelines help you tailor your care to your patient's situation and needs. The goal is to help keep each of these patients safe while providing effective care.
While the new criteria still use the same six assessment dimensions and the same overall levels of care, it uses new terminology so that it aligns more easily with DSM-5 terminology and guidance. These new terms are more modern and recovery-oriented, places focus on healing. It also provides new guidance on withdrawal management, a vital component of addiction treatment.
The new withdrawal management guidelines help patients receive less intensive care, so they get more cost-effective care that more clearly fits their needs. More symptoms of withdrawal are now able to be cared for on an outpatient basis, rather than intensive inpatient basis.
Most importantly, the new criteria include a new definition of addiction that has major implications for all addictions and substance abuse disorders. This definition recognizes that addiction is not just a set of behaviors, but a chronic brain disorder than needs medical care. It recognizes that addiction occurs because the brain's chemistry and circuitry is altered, affecting a person's ability to control their behavior.
Recognizing addiction as a neurological disorder can help healthcare professionals use a more compassionate, evidence-based approach to care. It helps recognize patients as people facing a chronic condition, who deserve the same support as a patient facing high blood pressure or asthma.
If you are involved in addiction care, you can get a refresher course on the ASAM criteria and clinical evaluation through continuing education at Portland Community College. The Clinical Evaluation course helps you fully understand the assessment dimensions and levels of care related to clinical evaluation so you can ensure your patients receive accurate, effective treatment.