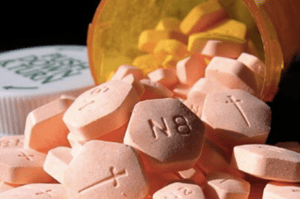 by Nick Reguero, CADCII, LPC
Can you take a drug and still be clean?
Or perhaps, a better question may be: does medication assisted treatment promote recovery?
Before we even attempt to answer these questions, we should get a lay of the land.
On any given day in the United States 3,900 people initiate non-medical use of opiates, 580 people use heroin for the very first time, and 78 people die from opioid related overdoses (Department of Health and Human Services, 2017). A previous blog post demonstrates these numbers hit home as well. In 2015, in Multnomah County, pharmacies dispensed approximately 1.4 million opioid prescriptions - nearly one prescription per resident. Sadly, between 2009 and 2015 there were 861 opioid-related deaths.
Opioid Misuse Affects Different Demographics
It is clear that opiate misuse has grown substantially over the past decade, prompting many to declare our current condition as being an "Opioid Epidemic." In Oregon and nationwide, we have seen rising use not just amongst both our classically stereotyped populations (teens, people experiencing homelessness, or those who struggle with mental health) and amongst lesser suspected groups like the elderly and suburban middleclass. Regardless of the demographics, it is clear that now, more than ever, we are in need of effective strategies for helping people to overcome their destructive relationships with opiates.
Medication Assisted Treatment (or MAT in short) is the use of medications in the treatment of ongoing opiate misuse. Combined with behavioral approaches and therapies, medications such as Suboxone, Naltrexone, and Vivitrol can be powerful and targeted aides which allow for the holistic treatment of people who struggle with ongoing opiate misuse.
MAT provides many tools in the fight against opiate misuse. Agonists (medications which mimic the action of a given drug) like methadone, partial- agonists like Suboxone, or antagonists (medications which block the effect of certain drugs) like Naltrexone and Vivitrol are all being used to treat opiate use disorder. Due to the versatility of its approach, MAT is growing in popularity amongst clinicians across a wide range of settings.

Evidence Based Treatment
MAT is an evidence based treatment modality which has demonstrated efficacy in treating people who have been diagnosed with opiate use disorder. MAT has been shows to increase treatment retention, reduce opiate use, and decrease risky behaviors associated with opiate use. Most importantly, MAT has been proven to be effective at reducing relapse and mortality associated with severe opiate misuse.
Despite the direness of the social landscape, and the demonstrated effectiveness of the treatment, there has been push-back against MAT. There are people who pose a valid question: How can you be clean from opiates if you are still using opiates?
If you are interested in seeing how MAT may actually help or hinder recovery, please consider taking the Medication Assisted Treatment of Opioid Use Disorders course (CEU 3838) at PCC where we will be taking an in-depth and honest look at this question.
There are many options to support recovery and help individuals lead healthy, productive lives. Come learn about how you can support their efforts!
* * *

Nick Reguero is an instructor for a new course titled, Medication Assisted Treatment of Opioid Use Disorders.

---