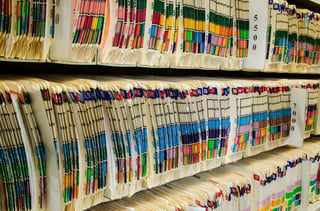 Have you considered a career in healthcare? Are you organized, efficient, detail-oriented, consistent in your work, and do you have a desire to play a vital role in a hospital or clinical setting? If so, Medical Coding may be the perfect career for you.
The following information will explore how to become a medical coder and start your healthcare career.
What Is a Medical Coder?
As a medical coder, you are responsible for analyzing patients' charts to ensure that the information is recorded accurately for submission to insurance companies. You also need to ensure that procedures and services are billed accurately. Using investigative and analytical skills, you will translate physicians' notes—medical jargon, handwriting, and complex cases—into regulated ICD medical codes for physicians, and also for billing and submission processes for insurance reimbursements. Accuracy is required in this role and makes you a vital and integral part of the healthcare setting as you seek to provide the best fiscal outcomes for both the patients and facility involved.
Required Coursework to Become a Medical Coder
Becoming a medical coder is attainable and can be completed in two terms. The PCC Institute for Health Professionals offers a comprehensive Online Medical Coding Program to help prepare you to become a certified medical coding professional. The program is taught using four real-time, online, instructor-led courses to facilitate instructor-student interactions. You will also gain practical skills and experience through medical coding case studies. The coursework is designed to prepare you to take the American Academy of Professional Coders (AAPC) national exam—mock exams will be provided in the program.


Pre-Reqs for Medical Coding Professionals
Before students can take medical coding courses the following prerequisites are required and must be completed first:
Anatomy and Physiology (A&P) for Coders

Medical Terminology: A self-study model with instructor feedback and coaching during office hours.
These can be completed online during the Fall and Spring terms.
AAPC Medical Courses
Once the prerequisite courses have been successfully completed, students can take the following AAPC courses:
AAPC Medical Coding A

AAPC Medical Coding B
Students who have coding experience and would like to sit for the national AAPC certification exam are encouraged to take Medical Coding B.
Upon completion of the Medical Coding Program, you will be able to:
Understand medical terminology and analyze medical reports for coding and billing.

Identify body systems

Utilize the latest guidelines, procedures, and information needed for working in a medical coding office setting.

Provide accurate coding for anesthesia, surgery, radiology, pathology.

Apply guidelines for E&M, surgical, diagnostic, and Level II Healthcare Common Procedure Coding System (HCPCS).

Code for diagnoses, procedures, and services performed by physicians and non-physician providers.

Utilize ICD-9 and ICD-10 codes for practitioner patient notes and healthcare.
The demand for medical coders is increasing as the transition from ICD-9 to ICD-10 is creating employee turnover and opening doors to new students who have learned ICD-10 codes. In addition, the Oregon State Labor Market reports that the average salary of a medical coder in 2014 was $20 an hour—the reported range is $13-$27 an hour.
Medical coders also receive ongoing training to advance knowledge and professionalism, which increases opportunities for career advancement. Want to know more about the exciting and rapidly-growing field of healthcare? Download our free guide to learn more about entry-level healthcare careers.