Kristin Henningsen, MS, RH (AHG), E-RYT, IYT, is a clinical herbalist, yoga therapist, writer, & educator, who first fell in love with plants in the desert southwest. There she was inspired to complete her graduate work, researching the Ethnobotany of the region. In addition to studying Indigenous herbal medicine in the Southwest, she has worked in academia and for non-profit organizations in the field of botanical research all over the country.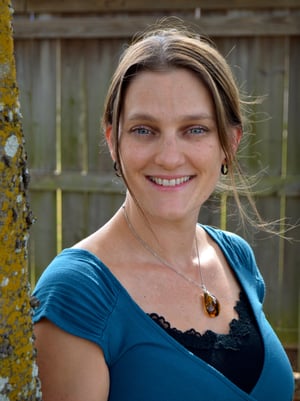 Her passion has always been bringing this medicine to the people, integrating Western Herbalism, Traditional Chinese Medicine, and Ayurvedic practices to empower those who are seeking a healthier path. Although she has been inspired by many herbalists along the way, some of her primary teachers have included Phyllis Hogan, Michael Moore, & Michael & Lesley Tierra.
Currently she serves as faculty and clinician for the Vermont Center of Integrative Herbalism in addition to teaching a variety of classes on health and wellness for University programs all over the country. She has maintained a private clinical herbal practice for the past 15 years, integrating yoga therapeutics and mind body techniques for holistic health. She has been researching, writing, and teaching about medicinal plants for over 15 years. Look for her wandering through the woods, kids and dogs in tow.