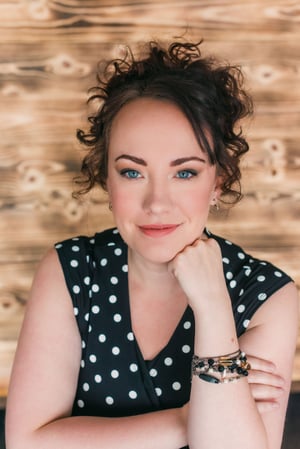 Brandy Cummings, MS, CN, NC, CKNS, BCHN, CGP
Brandy is a graduate of Bauman college, earned her MS in Human Nutrition and Functional Medicine, and is a current doctoral student studying Clinical Nutrition at the University of Western States. Additionally, she is Board Certified in Holistic Nutrition, a Certified Nutritionist in Washington state, a Certified AIP Coach, a Certified Gluten-free practitioner, a Certified Ketogenic Nutrition Specialist, and has passed her Certified Nutrition Specialist exam.
Brandy specializes in epigenetics and environment-rooted disorders and conditions such as mycotoxin and biotoxin illness, parasitic infections, lyme disease and coinfections, and how these can impact a person's life from preconception to postpartum and beyond. She has coined this phase of one's life as the Pan-natal® phase and clearly defines an up-to-date, effective, and life-changing health journey and roadmap so that people can not only impact their health and well being, but also their children, and future generations to come.
Brandy's mission in life is to improve the health of future generations and believes the ultimate in preventative medicine is to support the lives of parents before their children are born. Brandy is the owner of Pivotal Origins where she supports families 1:1 as well as teaches classes in her local community. Brandy is also the lead Nutritionist with The Self-Esteem Project which focuses on improving the health of communities through animated education nutrition content in K-6 schools.