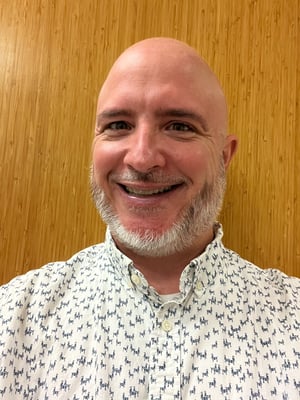 Aaron
White, BA, BS is an instructor in the Foundations of Clinical Research program. He teaches Study Operations and Subject Interactions.
Aaron
has worked in research for over 19 years. He started his research career in a lab at the University of Oklahoma Health Sciences Center. Following that, he worked at the Robert S. Dow Neurobiology Laboratories for Legacy Health System.
Moving on from bench work, in 2006
Aaron
began working in clinical research at Legacy Good Samaritan and spent nine years as a Research Coordinator for the Adult Oncology Research Program. There he worked in many areas of clinical research including discovering potential research participants; consenting participants for studies; collecting, processing and submitting biological specimens; submitting participant data to pharmaceutical and cooperative groups; performing regulatory duties. In 2015, he assumed
his current role as research coordinator for pediatric oncology studies at Randall Children's Hospital at Legacy Emanuel.
Aaron
obtained a Bachelor of Arts in English, followed by a Bachelor of Science in Microbiology at the University of Oklahoma. He is excited to share his experience with others interested in the field of Clinical Research!