A graduate of the National University of Natural Medicine with a Master of Science in clinical nutrition, Megan went on to earn the gold standard in nationally recognized certifications. She is credentialed with the Board of Certified Nutrition Specialists (BCNS®), currently one of only a few practicing in Oregon.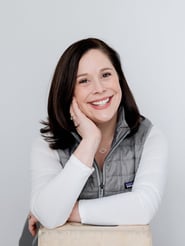 As a CNS®, Megan educates doctors and medical professionals about the role of nutrition science and how to apply it in clinical practice, as well as seeing individual patients in clinic, running workshops and teaching community education seminars. In addition to her role as a clinical nutritionist, Megan is a retired Jazzercise instructor turned certified personal trainer working with chronic pain management and functional movement and is an advanced practice Diabetes Care and Education Specialist (DCES).
The journey into healthcare for Megan was motivated in part due to personal experiences. For 20 years, she cared for her mother while she lived with multiple chronic diseases. This foundation drives her compassionate care and has instilled an appreciation for the gift of health and mobility, which she passionately shares with others.
In clinical practice, Megan continues to see patients and to collaborate with OHSU, which includes ongoing consulting on clinical trial design studying the effects of the ketogenic diet on patients during cancer treatment. She has also been a dedicated volunteer with Breast Friends of Oregon, teaching workshops, facilitating retreats, and served as secretary on their board of directors. Megan also taught continuing education for Compass Oncology's physicians and providers.
Megan owns Wholey Gardner, a private practice where her philosophy focuses on patient-centered, integrative care. Using a scientific, evidenced-based approach, she develops individualized, targeted therapies to support her patients in collaboration with her patient's healthcare team. This ensures detailed comprehensive care based on actionable insights that provide lasting therapeutic benefits. Megan specializes in gastrointestinal health, cancer, metabolic disorders including diabetes, autoimmune, and other chronic conditions.
At PCC, Megan teaches BioScience of Nutrition, Functional Nutritional Assessment, Holistic Nutritional Therapy, and mentors students through their Capstone in the Functional Nutrition program.
Megan is a member of the American Nutrition Association and the Association of Diabetes Care & Education Specialists.