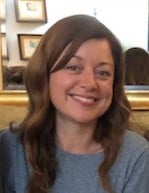 Zrinka Glavas, MEd, MSc, attained her Masters of Education at the University of Zagreb, Croatia. Her passion for evidence-based nutrition and traditional medicine led her to complete a subsequent Masters of Science in Nutrition at the National University of Natural Medicine (NUNM) in Portland, Oregon. Zrinka's loves of education and functional nutrition are merged in teaching the effects medical nutrition therapy has on health outcomes.

Zrinka brings a diverse background in functional nutrition, herbal medicine, traditional Chinese medicine, Ayurveda, clinical research, and 20 years of teaching experience to her role as Lead Instructor for the PCC Functional Nutrition Program, where she teaches the Holistic Nutritional Therapy and Research and Evidence-Based Practice for Nutritional Therapy modules. She is also Adjunct Faculty at NUNM, a clinician, and a researcher.
She has served as national educator at a large Canadian tea company and worked as a nutritionist and herbalist at the largest integrative pharmacies in Western Canada and the U.S. Her research career began with an internship at the Institute of Anthropological Research, working on a large-scale NIH-funded longitudinal study in Croatia, looking into epigenetics, genetics, and metabolic syndrome. More recently, she worked as a Clinical Nutritionist and Research Associate at TrueNorth Health, where she researched dietary adherence and the effects a whole food, plant-based diet has on various health outcomes. In her private clinical practice, Sustainable Nutrition, her passion lies in regenerative nutrition and sustainable dietary patterns.