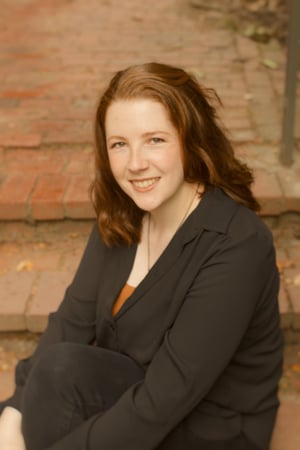 Dr. Vileka Fisher is a licensed Naturopathic Physician, midwife, and an adjunct faculty member at Portland Community College. They graduated from NUNM in 2021 with a Doctorate in Naturopathic Medicine and a Certificate in Natural Childbirth. They achieved the state requirements for board certification in natural childbirth/Naturopathic midwifery by completing a rigorous two-year internship in Naturopathic midwifery at a busy primary care and birth center facility located in Portland, Oregon. In addition to her doctorate, Dr. Fisher has a Master of Science in nutrition from NUNM and a Bachelor of Science in Health Science from Corban University.
Dr. Fisher teaches Nutrition through the Childbearing Years with PCC's IHC Functional Nutrition program.
Their clinical interests include family medicine, midwifery and reproductive healthcare, mental health, LGBTQIA+ healthcare, and weight neutral nutrition. Dr. Fisher strives to employ the framework of Health at Every Size ® with all her patients.
Currently Dr. Fisher is a first year resident physician at the NUNM Health Center, where she provides primary care, reproductive care, gender affirming hormone therapy, mental health medication management, and minor surgery consults. When she is not working or learning, Dr. Fisher reads lots of books, eats good local food, attempts to roller skate, and enjoys quality time with her spouse and two cats, Beans and Momo.