HERE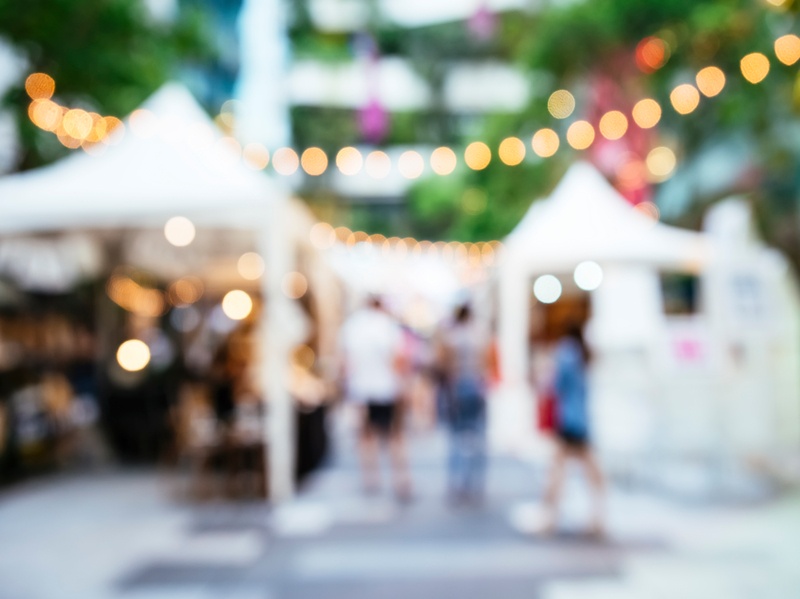 Holiday season is quickly approaching, and for many retail businesses this time of year has the potential to make or break the entire year financially. It's vital to start preparing as early as possible, so you don't leave any potential sales or revenue on the table after the holidays are over.
Holiday sales make up about 18 percent of overall annual retail sales, and in 2016 those numbers are expected to grow around 3.7 percent. Combine this with recent evidence that a growing majority of American consumers favor buying and shopping local, and it's no wonder holiday craft fairs have seen a boom in recent years.
In part one of this series, we covered things like setting up your display, upselling products and making sure you can accept all forms of payment. Below are more key tips on increasing visibility at holiday markets and maximizing your retail revenue.
Engage people at your booth
Remember, people aren't just buying your product, they're buying into you and your brand's story. So make sure to be friendly to all visitors, and stay engaged with them the entire time. This means avoiding distractions like your phone or managing back office affairs. You'll want to draw extra attention to any specials, package deals or new products. Encourage interaction by allowing visitors to try out, touch and experience your products. Finally, don't forget to gather some of their information (especially email), for follow-ups.
Stay energized throughout the day
When setting up your display in the morning hours, it's important to remember that most holiday craft fairs last the entire day. You'll want to be physically and mentally prepared for a long day of interacting with potential customers. Make sure to stock up on plenty of water and snacks to consume periodically. Also don't forget to rotate out for regular breaks in order to prevent mental fatigue. Walk around and get some light physical activity to get the blood flowing and keep you alert. Bring some side activities to do, like making gift tags or organizing paperwork, so during down time you're stimulated and looking busy to passersby.
Adjust your booth if traffic is low
Holiday fairs are usually busy, and visitors have a lot of different vendors and attractions to choose from, not to mention the distraction of holiday food and drink that are typically available. So there is the possibility that you will go long stretches of time with very few visitors. The main thing is to recognize that you're not getting the amount of traffic that you need, and to adjustment accordingly. Try and rearrange your display; maybe another format will be more eye-catching. Also post on social media, letting people know you're there and what your most exciting products are. Don't be afraid to get out from behind the table to engage people who aren't directly in front of you. It shows that you're friendly, motivated and eager to share what you have. If you're a good listener and able to sell to people's needs, they'll be much more responsive when you approach them.
Follow up with prospects after the fair is over
Generating direct sales at holiday fairs is the ultimate goal, but you want to build pipeline and nurture the relationships you've built in person. That's why it's crucial to collect customer's information at your booth, whether they buy or not, in order to build your mailing list and follow up after the fair is over. Aside from tracking your direct sales, make sure to input leads into whatever CRM or data management system you're using. Update your social media accounts with media and information about the event, and reconcile your inventory to reflect the merchandise you moved at the fair. A follow-up email is also standard for post-event prospects, and you can also try to engage them via social media if they've provided information such as their Twitter or Instagram account information.
By now you should have a good idea of how to succeed at craft fairs during the upcoming holiday season. By staying engaged, keeping your energy up and creating a follow-up plan, you'll be in a great position to get your craft fair booth on the "nice" list for consumers.
Part 2 of a 2-part series. For part 1 click HERE. Need help getting started? We can help. Learn more about our resources for retail business owners here.