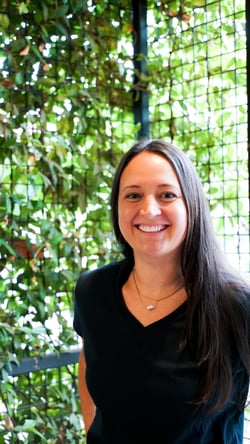 Ashleigh Atwood owns Maid in Portland, a local eco-friendly residential and commercial cleaning service in Portland, Oregon. After being in business for 15 years, Ashleigh enrolled in the 2022 Advanced Small Business Management training program provided by the PCC Small Business Development Center. During her time in the program, Ashleigh has found a renewed sense of passion for her business, while expanding her team and increasing her revenue by 10%!
Thanks for sharing with us today, Ashleigh! Tell us a bit about your business.
Maid in Portland is an Indigenous, Woman-owned business. In 2007, when I was pet-sitting at my friend's home, their housecleaner, who owned a cleaning business, arrived for their cleaning. My curiosity about entrepreneurship and business led me to ask questions about his business and it just so happened that he was wanting to sell the business. I saw the opportunity to put my Bachelors degree in Business Management to good use and two months later purchased Heavenly Housecleaning! When taking ownership, I transitioned to the use of all eco-friendly cleaning products and methods and changed the business name to Maid in Portland in 2010. Now, we provide eco-friendly cleaning to residential and commercial properties in the Portland Metro area. We cater to each client's needs for cleaning with our highly detailed and efficient cleaning methods. I love the loyalty and trust from my clients, many of whom have been clients for 15 years. I also enjoy knowing that my services are making people's lives easier. The most exciting thing happening in my business right now is the opportunity to be part of the SBDC's Advanced Business Management program at PCC.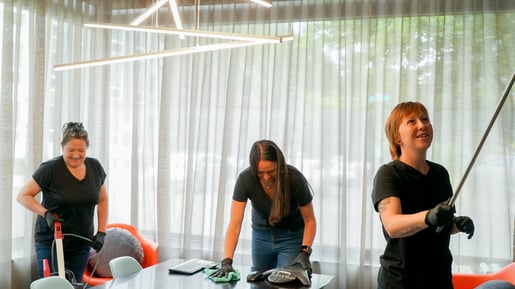 Before coming to the SBDC, what challenges were you facing in your business?
I was facing a number of challenges, feeling overwhelmed as I was just working "in" the business and not "on" the business. I was struggling with hiring reliable employees, a lack of financial planning, inefficient web presence, and managing workflow while trying to balance growth and quality.
How has the SBDC helped you overcome your challenges?
The Advanced SBM (Small Business Management) training program has brought back my motivation for growth and a renewed sense of pride in being a small business owner. The knowledge gained from the program, along with support from the SBDC advisors, has helped me recognize and abandon the ingrained habits that haven't been working and set new strategic goals, increase service rates, automate the business, provide a fair wage and added benefits for employees, rebrand, increase web presence, develop target marketing strategies, and improve leadership skills. Since working with the SBDC, I have developed strategic goals with timelines, rebranded with a new logo and website, delegated more tasks to employees to free up my time to work on the business, and implemented software to streamline operations and scheduling. Some business milestones obtained since beginning the Advanced SBM program are the hiring of 2 reliable employees and increased sales by 10%!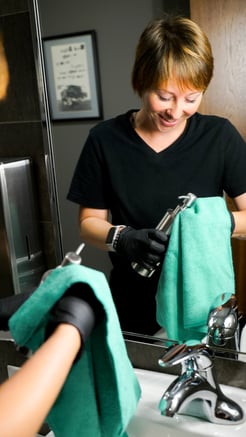 What would you say to other small business owners thinking of working with the SBDC?
I highly encourage any small business to work with the SBDC, whether they are just starting out or have been in business for years. After being in business for 15 years and experiencing the challenges small businesses faced during the pandemic with labor shortages and increased operational expenses, business ownership became a job and not a creation. Just when I was ready to dissolve the business and join the corporate workforce, I discovered the Advanced SBM program with the SBDC. The education, advising, and network of other small business owners brought back my motivation and drive for business development and growth. The skills gained and encouragement from the SBDC has brought back my excitement for entrepreneurship with new opportunities and direction for my small business.
---
Want to learn more about growing your small business? Check out the Advanced Small Business training program here!
- - - - - - - - - - - - - - - - - - - - - - - - - - - - - - -
---


Programs and services are provided to the public on a non-discriminatory basis. Language assistance service are available for limited English proficient individuals. Reasonable accommodations for persons with disabilities will be made if requested at least two weeks in advance. Please contact us at 971-722-5080 or sbdc@pcc.edu, to request accommodations. Oregon Small Business Development Centers are funded in part through a cooperative agreement with the U.S. Small Business Administration, and the Oregon Business Development Department.