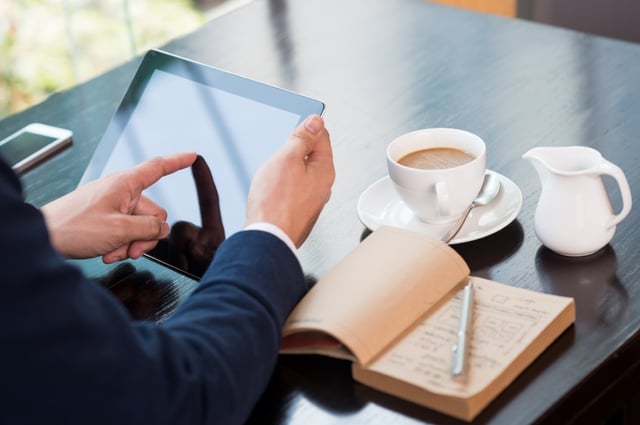 Being a manager is a tough job, we all know that. It's a constant balancing act, and you're always looking for ways to make things easier. Many of your days are filled with training employees, dealing with customers and making sure upper management is satisfied with the performance of your team.
That's why CLIMB Professional Development and Training has put together the following resources and blog posts for managers. From networking, to training and skill development, there are tons of things you can do to boost the performance of both yourself and your team.
These posts are bound to give you at least two or three things that you can identify and put into practice almost immediately. Let's go ahead and get started!
6 Leadership Traits That Create the Right Culture for Success
There are a variety of opinions about what traits leaders possess that create a great culture for success. Here they are boiled down to six key attributes: Truthfulness, sincerity, challenge, optimism, integrity, and service focus. In particular, being service-focused to both your employees and customers will create a culture of giving and selflessness. The point is, always be honest and never stop looking for ways to make you (and your employees) better and more effective.
How Successful People Network with Each Other
Networking is a tough task for many people, and oftentimes we're left wondering how effective we are and which channels are best to network. However, successful people take an "inbound networking" approach, by focusing their energy on attracting the right people to them rather than vice versa. You'll want to do things like identify what sets you apart, become a connoisseur, and become the center of the network.
Email Communication Best Practices That Will Make You a Better Manager
Email is used for everything from day to day chatter to complex negotiations, so you'll need to know how to respond to each situation in the best way possible. Make sure to be polite and concise, while also considering the medium itself along with the timing and importance of your message. When answering, try to do so within 24 hours and for the sake of everyone else use "reply all" as a last resort only in emergencies.
5 Questions Every Manager Should Ask Their New Hires
Hiring new talent and onboarding them correctly is a crucial part of any organization. Managers can do one simple thing at the outset, which is to take all new hires out for coffee not just on day one but on a consistent basis over the first 90 days. Make sure to ask them questions around the expectations of the role/company, how they feel about the environment and what you can do as a manager to ease the transition. Remember, this is a stressful time for your new employees as well, so by taking the time to get to know them up front you'll be setting everyone up for success down the line.
3 Things Every Manager Should Do to Engage Your Team
An unproductive workforce can be a huge drain of productivity and overall resources to a company and managers constantly face the challenge of how to keep workers engaged. In fact, managers account for 70% of the variance in employee engagement, showing just how important you are. You'll want to make sure to do things like give them enough face time with you, constantly giving them new challenges, and recognizing great work. Three key factors to keep in mind when talking to your team are to reassure them of their autonomy, offer mentorship, and deliver immediate feedback about their performance.
5 Reasons Why You Need to Make Employee Skill Development a Priority
Most companies say they are fiercely committed to employee skill development, but you need to make sure that you're following through on that promise. By making employee skill development a priority, you'll do things like boost morale, locate top performers, and stay on top of new trends. Most importantly, it will help minimize the most costly of all HR disasters, which is massive turnover. In addition to the cost of hiring a replacement, turnover lowers productivity and places additional burden on other workers until someone new is hired. Only by consistently following through on your skill development initiatives will you be able to drive your talent to the next level and create a "win win" for everyone involved.
5 Talks that Every Product Manager Needs to Watch
Being a product manager is exciting, with endless opportunities to produce something new. In this post they've outlined five talks that every product manager needs to know today to stay ahead of the curve. Topics like innovation and storytelling, how to adapt to the modern buyer, and the science of motivation are all must-watch material for anyone in the field. With the recent explosion of mobile technology, product managers will also want to read about the art vs. the science of great user experience and design.
The Ultimate Guide to Investing in Yourself and Getting Ahead in Your Career
There is no better thing a manager can do for his or herself than invest in their own career and skill development. This Ultimate Guide to Investing in Yourself will teach you first and foremost why skill development is so important. You'll also find out what exactly employers are looking for in today's marketplace, the top skills that are trending right now, how to make the decision that's best for you, and much more.
Being a successful manager is a huge challenge, but also is extremely rewarding. By following the tips in some of these blog posts, along with some of the resources from the CLIMB Professional Development and Training, you'll be able to improve your skills as a manager and experience even greater levels of success.