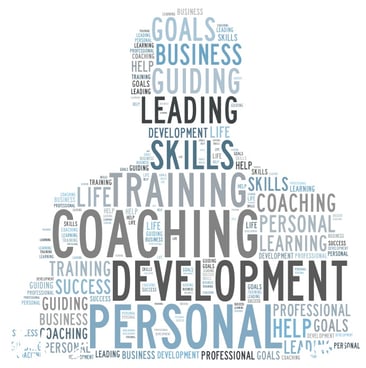 Does your company invest in professional development for its employees? If not, now is a great time to reconsider. Investing in the professional growth of your employees has many benefits that more than justify any associated costs. In this post, we'll look at five different reasons managers should make skill development a priority.
1. It's Great for Morale
Giving employees the ability to develop and build upon current skill sets is a great way to improve employee morale. Investing in your employees' growth shows that you care about them and their career path. It makes them feel competent, and empowered in their work, both in the day-to-day, and long term. And it's not just that they feel more empowered, they are!
2. Leads to Less Turnover
Over time, employees might begin to look for more out of their current position… more money, more challenges, more responsibility, etc. As a manager, providing your employees with new skills and showing them that you're invested in their growth can contribute to reduced turnover within your business.
Not only does this boost morale as mentioned above, but you can actually train internal employees for growth within your company. You don't always have to find an external candidate with a skill set, when you can reward a loyal and knowledgeable staff member with a promotion that will help your company and ensure less turnover.
Reducing turnover should be a top priority for every organization. Why? Because it can not only be financially expensive but it can have many other negative impacts on your business like described in this Inc. article. To name a few:
Lowered productivity

Overworked (and resentful) staff members left to carry the weight

Lost knowledge that that specific person had and will take with them

Additional training costs (not even accounted for, like the time spent by another employee training a new one)

Costs and time involved with recruitment and interviewing
Don't let preventable turnover affect your business because you didn't invest in the future and growth of your best employees. Give them a chance to learn and grow within your organization, and you'll be surprised at how loyal they will become.
3. Find Top Performers
Similarly, investing in your staff's development can help you find out who your best employees are. They'll be the ones that take their education seriously, that strive to motivate others, and who question the status quo when it's not helping the business improve. These are the sort of people who are confident in their work, and know their value. They're more interested in how a position can help their career grow than how much it pays; they place more value in the future than the present.
It's important to identify these top performers because they are the ones you want to continue to invest in. As mentioned in the last point, development and growth opportunities should be awarded to those that deserve it, and this can help you find the best candidates right within your organization instead of having to look elsewhere.
4. Stay on Top of New Tech and Trends
The tools for doing business are advancing faster than they ever have in history. It simply isn't realistic to assume that all of your employees are constantly staying on the cutting edge of best practices and trends while they're hard at work. It's also unrealistic, as an owner or manager, to dedicate your time to becoming an expert on all the latest technology, software, and tools that can help your business grow.
By offering technical training to the necessary people within your organization, you can ensure your team is working efficiently and not getting behind on the times. This will also allow for people with areas of expertise to shine, which can be incredibly useful within a company. Not everyone needs to be an Excel expert if you have point people who can help with particular needs. This divide and conquer methodology might not make sense for every business, but there are likely areas where you can implement this strategy and save your company time and money.
5. Consistency
You may think that you've hired the most skilled and qualified candidates available, but how can you be absolutely sure? Having a well-trained team is important from an organizational perspective also. As a manager that's investing in the future of his or her employees, it's important that you offer a consistent level of training. For example, this could mean sending your sales team through the same training program. From a management perspective this will also allow you to set guidelines and expectations with your newly trained staff to make sure they are performing to the desired level.
You can also use consistent training to eliminate any incorrect assumptions about how things should be done, and help break bad habits learned from previous employers.
This list is only the beginning as to how investing in employee skill development can truly benefit your organization and your employees. Having more positive, skilled, and forward thinking employees who are excited to work for you and loyal to your business is a win-win for everyone involved.
Learn more about how to choose the right professional development programs for your business and your individual employees by downloading The Ultimate Guide to Investing in Yourself and Getting Ahead in Your Career, which comes complete with a Managers Guide in the appendix.