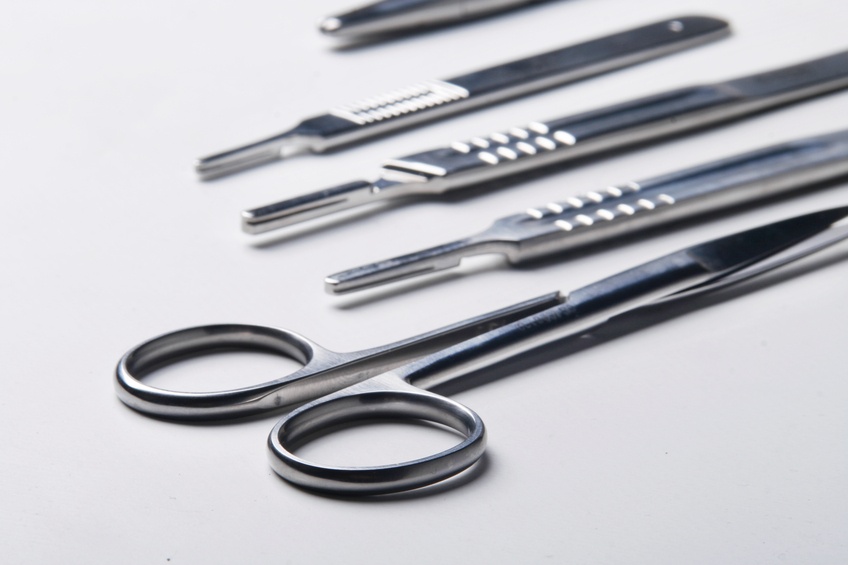 Sterile processing technicians perform a vital, lifesaving role within hospitals, surgical centers, and doctor's offices. By ensuring a sterile environment and tools, sterile processing technicians prevent the spread of infections and keep patients safe.
We recently sat down with Jerry Hutchison, an instructor at the PCC Institute for Health Professionals, to learn about what it is like to be a sterile processing technician. Jerry has over 20 years of experience in sterile processing and works as a sterile processing center manager.
How to Become a Sterile Processing Technician
Jerry was managing a different department within a hospital when he was first exposed to sterile processing. He was attracted to the job because he knew he could help keep patients safe in an indirect, but significant way. When a leadership position in the Sterile Processing department opened up, he jumped at the opportunity.
"I saw that this department was in need of standardized work, had a major quality component and regulatory requirements," Jerry says. "I knew we could help keep patients safe and infection free during their surgery."
Jerry entered the certification process, which is the same as the process that students go through today. This helps him give his students the education they need to pass the certification exam.
"In my classroom, we share our thoughts, ideas, and experiences with the team," Jerry says. "We talk a lot about patient safety and the personal characteristics needed for a sterile processing tech to be successful. The classroom time also helps students look ahead to the future and get an idea of what I'm looking for out of the assignments. I teach according to the textbook and, at the end of the class, students will have all the knowledge needed to pass the certification exam."
As part of the training course, students also get to see sterile processing technicians in action, which Jerry says is often their favorite part.
"The students like being at the hospital observing and interviewing current sterile processing technicians. The technicians are often performing the tasks students are learning about in class, helping them see how what they learn is used in the real world."
Why Become a Sterile Processing Technician
Becoming a sterile processing technician can be satisfying, but does come with some adjustments and challenges.
"The biggest adjustment the students have is wearing all of the personal protective equipment (PPE). The PPE is required because it is how we guarantee their safety from infections at work."
"This job is stressful at times, but it's also fast-paced, ever-changing, and exciting at the same time," Jerry says. "Overall, this is a great field to enter into. I love my job, and my team loves their jobs as well. We know we are making a difference every time we show up to work."
Jerry says that some characteristics can make you more suited to be a sterile processing technician than others. "If you like change, are detail-oriented, can follow standard work, and can deal with the pressure of constantly trying to keep patients safe while working, this job is for you!"
If becoming a sterile processing technician sounds right for your career, please contact our staff at the PCC Institute for Health Professionals for more information on how you can get the training you need to succeed.