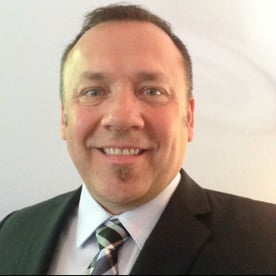 Jerry Hutchison teaches the Basics of Sterile Processing at PCC CLIMB. Jerry just started teaching at the CLIMB Center in June 2015, but he can't wait to help people start their new career in Sterile Processing. Jerry has over 20 years of leadership experience, and is excited to be teaching such a new class. Read below to learn more about Mr. Hutchison.
Why do you teach?
I teach in hopes of making a positive influence on students!
What is your industry experience?
I'm currently the Manager of Central Sterile Processing at Legacy Good Samaritan Medical Center. I have 20+ years of leadership experience, mostly in healthcare.
What is your favorite part about being a teacher?
I am really enjoying the students' enthusiasm and excitement about having a potential new career. I also love talking about my career with the students.
What kind of transformation do you see in your students during a course?
I see the students getting really excited about some of the new things they are learning. This particular course is brand new for everyone in the class and I can see their excitement about starting a new career in the field of Sterile Processing.
How do you think the courses you teach affect students' lives and/or careers?
Courses like this one allows students to get a very broad overview of the type of work they would be performing as a Sterile Processing technician. They have an advantage in that they are taking a class first which gives them the knowledge needed to perform the role even before they are trained.
What skills are needed in order for someone to achieve success in this field?
The skills needed to perform this role are; attention to detail, a connection to the tasks they are performing with patient, self and staff safety in mind, commitment to quality and the ability to adapt to change easily.
What do you think students struggle the most with in this course?
Anatomy & Physiology!
If you could give one piece of advice to all your future students, what would it be?
To embrace the amount of learning you will be embarking on and push yourself to retain as much information as possible.
How do you keep yourself knowledgeable and up to date on trends and industry standards in order to deliver the best quality of education?
I attend conferences, read articles and regulations in my industry.
What do you think your students value most about CLIMB?
I think students value most about CLIMB is that it offers them courses like these to jump start a career or at least gets you a little bit of the knowledge needed to see if you would like to fully invest in a career like Sterile Processing. Many times, people take classes and even complete their degree before getting jobs. CLIMB courses gets students access into the career field much sooner and they can then make a determination if this is the right career choice for them.
What else do you think is important for future students to know about you?
I am a patient advocate. I seek ways to prevent harm to patients and would like my staff and students to do the same!
What do you do for fun?
I love to travel, go to the beach and work in my garden in my spare time. I also love entertaining family and friends in my home.