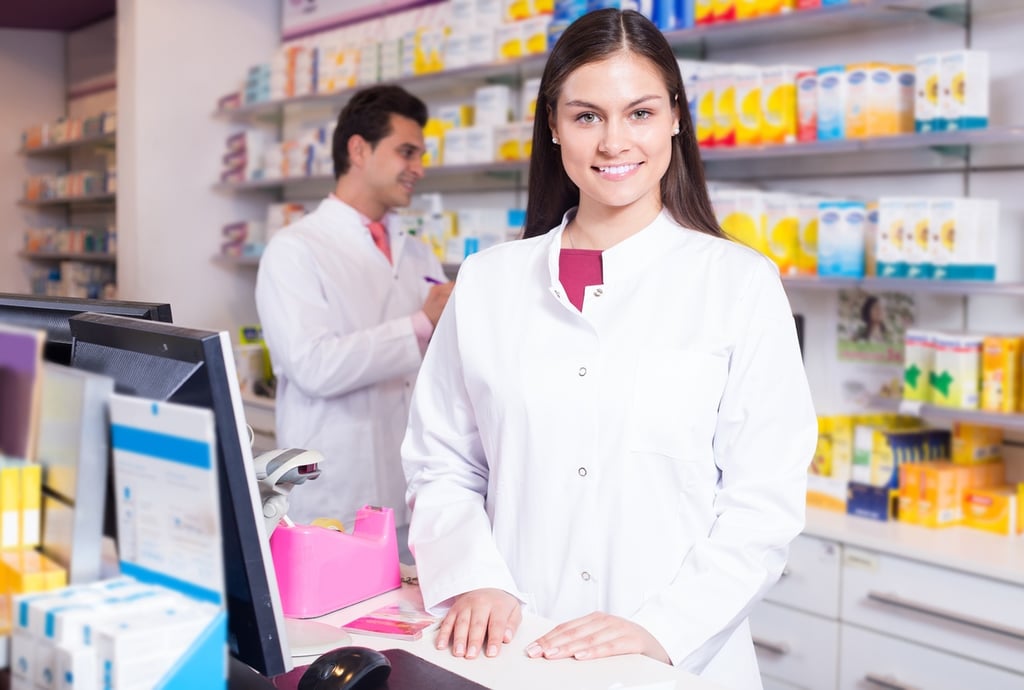 Pharmacy technicians perform an important role in pharmacies across the country. Working under a pharmacist's direction, pharmacy technicians help fill prescription orders, communicate with insurers and patients and perform a wide range of tasks that help people get the medicine they need for better health.
Pharmacy technicians work in many different settings, from drug stores to hospitals. They often work in comfortable settings, though they may need to work some night or weekend shifts if they work at a 24-hour pharmacy. To be a pharmacy technician, most states only require a high school degree while other states may require a certification that takes only a year to earn.
Pharmacy technicians job opportunities are growing as the aging population needs more prescription medicines. The number of pharmacy technicians is expected to grow by 20 percent by 2022, a total of 70,000 new jobs. If you think this career field may be right for you, you should answer the questions below.
Can you pay strong attention to detail?
The right pill, the right dosage, and the right label can mean the difference between life and death for patients. Pharmacy technicians must be able to pay attention to every detail of an order to ensure a patient's safety. Other tasks, such as taking inventory or filing an insurance claim, also required detailed information and care since they follow specific procedures.
Are you concerned about others' health?
Pharmacy technicians interact with patients every day, helping them get the medicines they need for better health. Pharmacy technicians need to show care and concern for each patient to do the best job possible. If you have wanted to join the healthcare field because you care for others, becoming a pharmacy tech is a good entry level position with lots of room to grow and increase contact with patients.
Do you like working with others?
Pharmacy technicians are often the first line of contact for patients and insurers. You'll likely to have to answer many questions throughout the day and provide customer service to dozens of people. In addition, you'll need to work well with the pharmacist, following instructions closely. If you don't enjoy working with others all day, you may not feel happy in a pharmacy technician role.
Can you show integrity at work?
Pharmacies operate under many laws and regulations. Pharmacy techs must show integrity in following these laws, giving out medicines accurately and charging customers fairly. Failing to show integrity could lead to termination or even legal problems.
Are you dependable?
Pharmacies rely heavily on pharmacy techs, depending on them to follow each procedure to the letter while giving great customer service. You need to be able to handle these responsibilities to perform well in your job every day. If a pharmacy can't rely on you, you may not be the right fit for this position.
If you answered yes to the questions above, you may have the skills and traits you need to succeed as a pharmacy technician. Learn more about becoming a pharmacy tech by exploring the Pharmacy Technician Program at Portland Community College.