PCC SBDC client Mara McLoughlin built IRL Social Skills to help autistic and other socially struggling teens, adults, and their parents lead successful social lives. When the COVID-pandemic hit, Mara sought professional guidance through PCC SBDC's one-on-one business advising. Her advisor, Jackie B. Peterson, guided Mara in building a foundation on which her new business could grow. Now, IRL Social Skills is serving individuals and families in Oregon and beyond, helping them make and keep friends! This is Mara's story.
Read more about Mara's entrepreneurial experience below!
Thank you for sharing your story with us, Mara! What inspired you to pursue your business?
I spent 12 years in the schools as a speech-language pathologist, mostly at the middle school level working with autistic students with varying support needs in terms of communication. I realized that even those students who were doing well academically still needed a lot of support socially, and that the autistic neurotype was very misunderstood by the general public. As a neurodivergent person, I also struggled with that same misunderstanding, peer rejection and social isolation throughout my life. When I learned about the low employment rate and high incidence of depression, anxiety and suicidality in autistic people, as well as the shortened lifespan of autistic people — these all combined as my call to action.

Before coming to the SBDC, what challenges were you facing in your business
Fortunately, I came to the SBDC early in my entrepreneurial life. When COVID hit, I was working in WA state and received unemployment compensation as I participated in the Self-Employment Assistance Program. I knew I needed professional business support and mentoring, so upon recommendation from my friend, Sarah Shaoul, I sought out 1:1 business counseling with Jackie B. Peterson from the SBDC.
Since working with the SBDC, what business milestones have you achieved?
We received a generous grant from the Oregon Department of Education's Oregon Summer Grant Program. We recently graduated our 5th young adult cohort, and will graduate our 4th and 5th teen cohorts in November. AND, we will host our first IRL party this month for some of our families!

What's going on in your business now?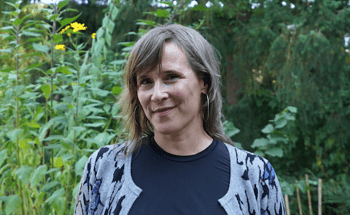 The most exciting thing happening these days is a website migration to a Content Management System platform. I'd been piecing together two enormous curriculums — one for teens and one for young adults — and managing it all through Google Drive. Now that we're really growing — we went from 1 class/week to four classes weekly — my team and all the families we serve need a platform with a user experience (UX) that meets and exceeds all expectations!

What would you say to other small business owners thinking of working with the SBDC?
I'd say don't walk — run — and gain outstanding mentorship from their experts!
---
Want to learn more about how the PCC SBDC can help you start or grow your business?
---


Programs and services are provided to the public on a non-discriminatory basis. Language assistance service are available for limited English proficient individuals. Reasonable accommodations for persons with disabilities will be made if requested at least two weeks in advance. Please contact us at 971-722-5080 or sbdc@pcc.edu, to request accommodations. Oregon Small Business Development Centers are funded in part through a cooperative agreement with the U.S. Small Business Administration, and the Oregon Business Development Department.