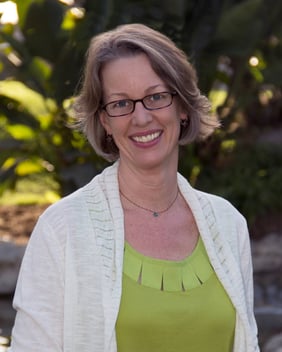 Susan Barendregt is a Functional Nutritionist and is Board Certified in Holistic Nutrition. She has also earned a degree in Statistics and a certificate in Massage Therapy. Susan is a former Vice President and member of the Board of Directors of the National Association of Nutrition Professionals. She has been a practicing functional nutritionist since 2006.
Susan teaches in the Functional Nutrition program, specifically teaching the course on Functional Nutritional Assessment in Term 2.
Why do you teach?
Teaching gives me an opportunity to surround myself (albeit virtually) with others who share my passion for functional medicine and nutrition. It also allows me a chance to "pay it forward." I have benefited greatly from teachers I have had, and I hope that I might be able to help others in the same way.
What is your background?
I have been in private practice as a functional nutritionist since 2006.
What is one misconception you see in the field of nutrition?
That a person is well as long as their lab values are in the laboratory range. Wellness is a spectrum and we don't want to wait til we've earned a diagnosis to improve our health or that of our clients!
If you could give one piece of advice to all your future students, what would it be?
Don't ever expect to be done learning!
How do you keep yourself knowledgeable and up to date on trends in your field?
I take continuing education courses, constantly read, and attend every NANP conference that I possibly can!
What do you like to do for fun?
My very favorite thing to do is travel with my husband and 3 children. When I'm not doing that, I like playing volleyball, reading all sorts of things from nutrition books to novels to newspapers, and spending time with friends and my dog, Milo.
Find Susan online at: