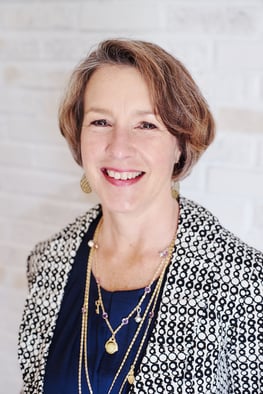 Meet Karen Davis, MS, CNS®, a clinical nutritionist who began her career in evidenced-based nutrition when she recognized the key role food choice plays in preventing many diseases.
After completing her Master of Science in Nutrition, Karen completed 1,000 supervised hours and passed a national exam to become credentialed with the Board for Certification of Nutrition Specialists®. Through the American Nutrition Association, Karen participated in a therapeutic ketogenic diet training course and passed the national exam to become a Certified Ketogenic Nutrition Specialist℠.
Karen specializes in gut health, anxiety/depression, autoimmune conditions, Type 2 Diabetes, insulin resistance and preventing dementia/Alzheimer's disease. She has experience with many therapeutic diets including the keto diet, low FODMAP and AIP to name a few.
Karen works with her clients by seeing them as a whole person, in a judgement-free environment, and starts where ever they may be in their journey. She helps establish attainable goals and specific recommendations, knowing that permanent change takes time; all the while providing coaching, education and whole lot of encouragement.

Karen is the owner of Karen Davis Nutrition where she is able to bring her own unique approach to help and support her clients to make successful, long lasting changes to their food and lifestyle choices. She works with clients at NW Naturopathic Medicine in Tigard as well as Healthy Living Community in Portland.
When not nerding out on all things nutrition, you will find Karen working out, reading, and exploring the beautiful Pacific Northwest with her rescue dog, Lucy.