Elisa Wickstrom began her work with the PCC Small Business Develop Center in March of 2021. She is an advisor in the Getting Your Recipe to Market (GYRM) Program. This is her story.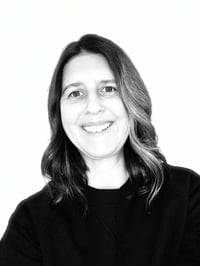 Elisa, what made you want to join the PCC SBDC as an instructor and advisor? I love being a part of the Portland Small Business Community. I am passionate about our local food systems and supporting makers. When I was thinking about launching my tonic business, Rhizome, I signed up for the Getting Your Recipe to Market (GYRM) course. It was such an incredible program. I learned an immeasurable amount about how to launch a food product, and have benefitted from the incredible food community in Portland. Now that I have the opportunity to be on the teaching and advising side of the Getting Your Recipe to Market (GYRM) program, it feels great to be able to give back some of what I was given.
What is your real world experience in the food industry? I have always been passionate about the intersection of digital and physical design. I started my career as an experience designer on the digital side of things working on websites and mobile operating systems. I then moved to the physical side of things and got my masters in architecture.
In addition to my professional experience, I am very active in my community. I have served on non-profit boards for the past eight years. Food, Art & Education are three areas where I have focused my energy.
Launching a food brand and serving as a GYRM co-teacher and SBDC advisor has allowed me to bring all of these experiences and skills together in one place -- it's my favorite role so far!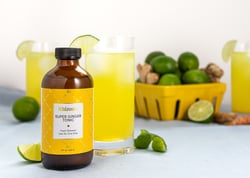 Wow! What makes this your "favorite role so far?" I love listening to all of the amazing and innovative ideas that our clients come to us with. The opportunity to have one-on-one conversations with people as they formulate their products and ideas is always exciting and motivating.
I know you've only been with us a short while, but can you tell us about a time that you were most proud in your role as an Advisor? I recently worked with a client who had an amazing product, but was struggling with their packaging. They had an idea in their head, but were having a hard time articulating it to their designer. After a few sessions we had a real breakthrough in describing the vision and goal for the product and it translated into truly stunning packaging.
What kind of transformation do you expect to see in your students during a Getting Your Recipe to Market c

ourse?
While the course is only 12 weeks long, the transformation is pretty dramatic. In week one everyone is excited and giddy, ready to share their product with the world. By week 6, we are really getting into the math (Cost of Goods Sold) and Sales & Distribution (i.e. getting your product both On and then Off the Shelves into customer's carts), so people are starting to see the reality of running a food business and the heavy lifting that comes with it. It's a lot of information to absorb and at times, like everything new, it can feel a bit overwhelming. But by week 10 students are re-energized as they prepare for their pitch to New Seasons Market.
It's exciting to go through the process with them. There are few greater joys than sharing a food you love and feel passionate about with the world.
What skills are needed in order for someone to achieve success in their food business? You need to start out with a deep passion for your product or service. Then, self-motivation and the ability to keep moving forward even when obstacles present themselves. You will need the ability to ask for help. Patience, flexibility and a willingness to share and engage deeply with your community are also very important.
What do you think participants struggle the most with in this course? Starting a small business is hard. But to start your first business and launch and manufacture a product at the same time can be quite challenging. It takes time to build a brand and to gain product recognition and loyalty. So I would say the biggest challenge is working extremely hard and having incredible patience. It takes time.
How do you help them build patience through the start up process? I try to be very honest, and incredibly open about my own experience launching a food product. I'm empathetic, a patient listener and a great cheerleader. I do my best to help clients set both attainable and stretch goals for themselves and provide them with a steady sounding board.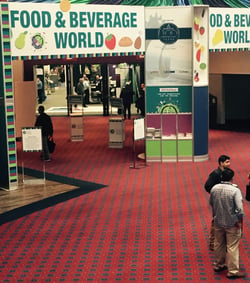 If you could give one piece of advice to future GYRM students, what would it be? I'd say, be open. Be flexible. The idea you come with might not be the one you end up launching, that's okay, that might even be your greatest success!
How do you keep yourself knowledgeable and up to date on trends and industry standards? I'm a big reader, and I'm constantly learning from my own business and others in the food community. I'm also always taking business courses myself. There is a rich community of food makers in the Pacific Northwest, so I keep in touch with them in various ways. There are so many people innovating out there, the trick is to network and remain open to new approaches and ideas.
What do you do for fun? My husband, kids and I recently started playing tennis. It's humbling. I haven't tried something totally new since launching my business and this has reminded me what it's like to be a beginner. It's intimidating, challenging and exhilarating. I plan to stick with it!