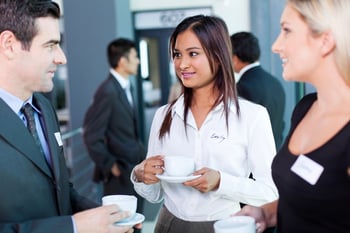 Communicating with non-native English speakers, as a native English speaker, can be challenging. It requires some changes in communication style which at first may seem tricky. These tips will help you to improve your communication right away...
Set the Tone
Your employees will look to you for direction on how to act. If you keep an open line of communication, it will help everyone work better together. Encourage non-native speakers to listen actively and ask for clarification when it is needed. Encourage your other employees to do the same. Non-native English speakers may keep quiet when they do not understand something out of fear of appearing incompetent or even losing their jobs, so keeping an open line of communication is crucial.
Be Clear
Enunciate each word and speak clearly so that it is easy to understand the words you are saying. Avoid using idioms or analogies. These are culturally-based and while they might seem obvious to you, they could easily be misunderstood or lost in translation entirely. As a native English speaker, if you do not understand something someone says to you, it is easy to determine if you don't understand the words being used or their meaning. For someone learning a second (or third, or fourth) language, this is less clear.
Do NOT Yell
Do not raise your voice above normal level when conversing with a non-native English speaker. This does nothing to improve communication and displays a lack of cultural sensitivity. Low English proficiency does not mean lack of intelligence or hearing ability.
Aim for Simplicity
Considering labeling things around the workplace with English terms so that non-native English coworkers can quickly learn the names of essential items. It is also helpful to opt for shorter, simpler words — for example, use the word "big," rather than the word "enormous" to describe something.
Use Key Phrases from Their Language
If you have an interest and the time to do so, it may also be helpful to learn some key phrases or vocabulary in your employee or co-worker's native language. This will demonstrate your desire to communicate effectively and you may even be surprised to learn how much others appreciate it.
Working with non-native English speakers can be exciting and rewarding. With these tips, you'll be surprised at how you'll develop a better working relationship.
Do you need ESL training for your workplace? CLIMB offers ESL classes tailored to your workplace. Contact an account representative to learn more.