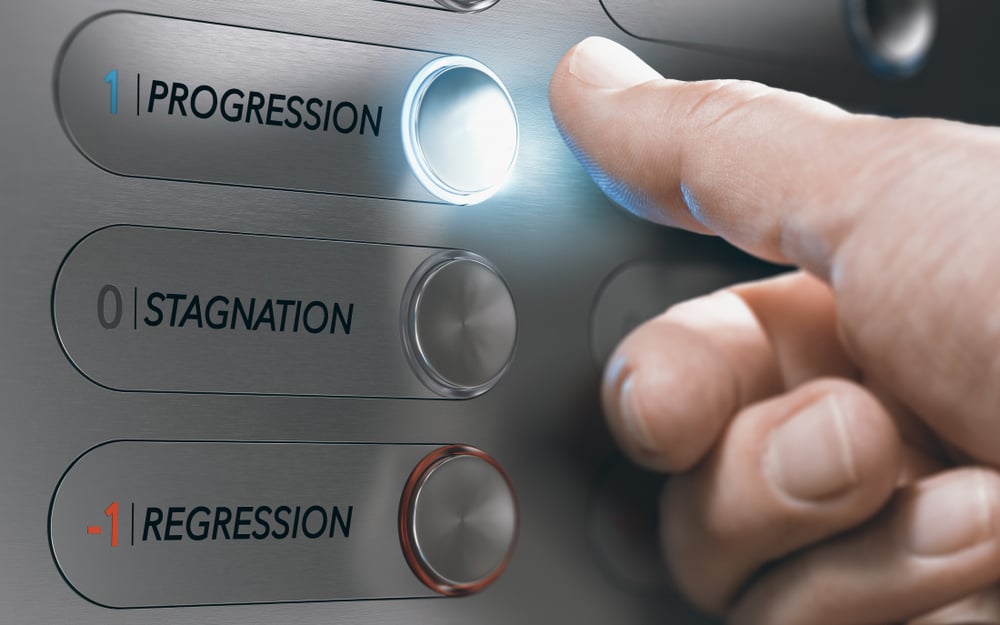 The vision of life that makes us feel content and fulfilled changes as the years pass. For decades, the prevailing belief was that the best career lasted your entire life, bringing satisfaction through stability. While the trends have certainly shifted and many people change careers more often than before, many people still feel apprehension about risking stability in search for something new. Fears of ageism discrimination are founded in some cases, and worries that the technical background or education you bring to the table is outdated can make interviewing feel daunting.
Regardless, it was your brain and know-how that has gotten you this far in your career. It can you through a career change. Successful career changes rely on updating the knowledge that you need, which takes less energy than you might think. With strategic continuing education, you can make a career change, regardless of your experience in the new field. 
No matter your age, you can combine life experience with some targeted educational opportunities and make the change you need to make. And the Portland Community College Career Center is here to help you. Here are the steps to follow.
Pinpoint Your Goals
When you decide it's time to make a change, make sure you get very clear on the goals that you're trying to accomplish. Changing jobs within your career path may result in more money, more desired responsibilities, and even more flexibility in your working hours. However, when jumping to a new industry, you'll have to think about what priority is most important to you and focus on getting that. For example:
You may be able to get much better daily interactions with colleagues and your boss, but need to take on more entry-level work tasks. 

You may be able to get much more interesting work tasks, but need to take a substantial pay cut.
You may be able to work fewer hours each week, but you may have a boss who is younger than you or has a different approach.
For many people, these changes could still be a big win, and may be your ultimate goal. Once you work in your new field for a few years, you may find yourself with some of the other big benefits because of your excellent and quick career growth. However, it's realistic to expect that jumping to a whole new industry may mean a temporary loss of perks, which is why figuring out which one or two big things would make a career change worthwhile is so key. 
Lower Risks as You Shift
You can take a variety of steps once you realize that you're ready for a career shift. If you've got a job you can manage for a little longer, stick with that while you pursue some education in the new field. It will keep your income going and allow you to take your time and get the job you really want.
If you need to leave your job right now, do what you can to supplement your income or start looking for jobs that don't require education first. For instance, someone looking to take classes and move into Veterinary Technology may be able to find a job as an aide or admin in a veterinary clinic while they pursue their education.
Because industry transitions naturally take time, you can ease your own stress by looking into options for working while you study.
Take Informational Interviews
Even before you pick your career education courses, consider getting an interview or two with someone in your desired field. Ask them the kinds of questions that really help you decide if this is right for you:
What are the first steps to getting a foot in the door in this industry?

What kind of education are you all looking for to move into this field?

What experience and traits make people successful in this field?
Asking these questions will help you pinpoint what roles you're aiming for and what educational opportunities will do you the most good. 
Enroll in Continuing Education and Certificate Programs
Portland Community College does some of the work for you because we choose our programming so that it responds to industries that need more workers. Many of our programs lead to a certification or credential that is the respected one in the industry, and coursework is often only 1 to 2 years, even when courses are taken flexibly and online. Get to know PCC today to find the right program to help you create a career change, even if you are approaching it after a full life already. You can find the right program for you here.