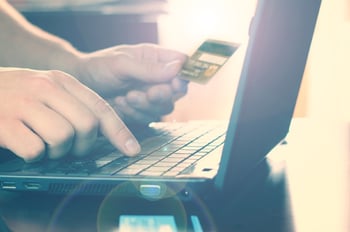 Starting out and developing a small business is no easy task, especially when it comes to developing your presence online. More than likely you've already designed a website and started to generate some traffic, perhaps even some sales.
But as your journey continues, you'll want to be updating and upgrading your digital storefront on a regular basis. And that's why we're here, to provide some tips and tricks that business owners like you can apply to your website that will not only make your brand look and feel more attractive, but will also increase online sales. Ready to get started?
1. Make Your Website Mobile Friendly & Responsive
It's 2016, so making sure that your website is easily viewable on mobile devices and tablets should be a no-brainer for most businesses and store owners. In addition to being mobile-friendly, it should be automatically responsive to whatever device people are viewing it on, whether it be an iPhone or Android tablet. This is especially true for retail, where shoppers will likely make purchases from their mobile device. Mobile commerce is now 30% of all US e-commerce and poised to grow three times faster than traditional e-commerce, so mobile is not a trend you want to miss out on.
2. Maintain Brand Consistency with Your Physical Storefront
The big thing here is not confusing visitors and potential customers when they come to your website. You don't want them to wonder if they're in the right place or not, due to online branding not matching your physical storefront. Your website's branding should display a look and feel consistent with what's happening in your physical storefront.
3. Don't Make It Difficult for Customers to Purchase Online
There are a few simple, but important, key concepts that will make it easy for customers to purchase on your website. First off, don't hide your shopping cart on the website in a place that's not obvious to visitors. Keep the cart and purchasing information visible so people can begin the shopping process quickly and easily. Secondly, keep the checkout process simple and easy for customers to walk through. Finally, provide complete transparency with pricing. Shoppers should have the ability to estimate their shipping costs so they can get a better idea of their total and not be hit with any hidden, last-minute fees.


4. Keep Your Site Easy to Browse
This goes hand-in-hand with making your website responsive and mobile friendly. Visitors should have no problems navigating the various sections of your website from any device, whether it be mobile, tablet or PC. The shopper should be the main focus in terms of the website functionality, and all prices should be clearly listed with information as to whether or not the actual items are in stock.
5. Make Use of Quality, Brand-Specific Imagery
Like it or not, visitors will gauge the quality of your products based on how your site and storefront looks. You'll want to keep all of your imagery at the highest level of quality possible, while employing custom visuals unique to your business (products, services, logo etc.). Stock imagery is mostly acceptable, but it won't have the impact that custom photography or graphics will have.
6. Give Visitors a Way to Sign up for Your Newsletter
Newsletters are a great way to engage customers who want to be contacted with promotions, sales, and general information from your store. The key is to make it as easy as possible for customers to sign up. Keep the form to only a few fields with a clearly marked call-to-action button. Ultimately, this will help build your database of potential people that you can market to via email.
7. Keep All Information up to Date
While this encompasses any and all information on your website, most importantly, this includes showcasing the proper business hours, phone number, address, and email. You'll also need to keep your customers in the loop as far as changing hours are concerned — like for the holiday season. Are you open earlier or later? Will you be closed during events like Veteran's Day or Black Friday? Don't ignore the fact that his may require you to update more than just your website, so if you're on Google My Business, Facebook, and other social media or review sites like Yelp, make sure the correct information is reflected in all of these places as well.
Want to learn more about combining effective online strategies with physical storefront branding to turbo-charge your sales numbers? Download our full eBook Taking Your Retail Business to the Next Level, at no-cost here.