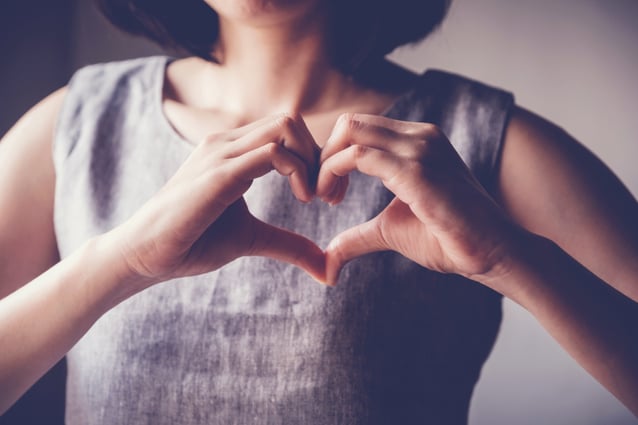 Teachers, childcare workers, and mentors of all types receive training in physical safety and first aid, including in CPR certification. Most parents and guardians feel comfortable knowing that the people caring for their children have a strong knowledge of these skills so they can respond quickly should a rare crisis occur. It ensures caretakers have the tools they need to maintain physical safety themselves or seek the necessary emergency assistance from a local hospital or other healthcare resources. 
There is more evidence than ever before that a source of crisis in children's lives isn't being acknowledged, treated, or responded to as often as it should be. With the CDC reporting that 1 in 5 teens and young adults live with a mental health condition, it's becoming clear that what many young people need is both physical and mental health first aid resources.  Issues like substance abuse disorders can begin at very young ages, and when teachers and other people in a child's life have the resources to offer mental health first aid, you can note and address these issues much earlier.
Portland Community College is an official member of the Mental Health First Aid organization, and we offer a course specifically in Youth Mental Health First Aid. Social workers who work with children, teachers, and even interested parents and guardians could benefit from the straightforward, practical approach that this coursework takes to giving children what they need when a mental health crisis arises.
What Does PCC Cover in Youth Mental Health First Aid Courses?
Recognizing when youth are in trouble is a huge part of being a valuable resource to those experiencing mental health challenges. The coursework begins with regular signs and symptoms of various mental health challenges that can appear early in life. These conditions can include anxiety and depression, different eating disorders, and attention-driven challenges like attention deficit hyperactive disorder or ADHD. Your coursework helps you understand when you see signs or symptoms that merit bringing in other valued resources for additional guidance and evaluation.
Another set of symptoms and signs to notice in children are the signs of substance abuse challenges. Because many care providers aren't accustomed to the idea of children and adolescents even having access to substances that could produce substance abuse, it's crucial to learn these signs and symptoms. Again, they help you create a first aid action plan that guides the child to trustworthy resources and support.
A big part of the program involves understanding the tried-and-true method of responding with the Mental Health First Aid Action Plan ALGEE, which stands for:
Assessing risks of suicide or harm
Listening nonjudgmental
Giving reassurance and information
Encouraging appropriate professional help
Encouraging self-help and other support strategies
Adopting this series of behaviors is particularly helpful when you encounter a child or youth in acute crisis seeking help but may not know what they need. This step-by-step process works to avoid alienating a child, which makes them feel dismissed or otherwise unheard. When you've listened and shared what you know from your course, you have the best opportunity for helping the youth to the resources you'll learn about in the class.
How Can Taking this Course Be Part of Improving Mental Health for Kids?
While named mental health conditions like those mentioned above can be a big part of what you'll address after learning about mental health first aid for children, other content areas provide context for understanding the children you know in your work. Even if you don't work with them during a mental health crisis, knowing the Mental Health First Aid curriculum on trauma, bullying, and social media use can give you some context for children's challenges these days. 
Teachers can incorporate lessons about self-care, self-help, and healthy coping strategies into regular programming with children, ideally offering children skills that may help them avoid mental health crises entirely. The ability to both help in a moment of severe concern and help children manage day-to-day mental health can be a powerful combination. 
Learn More About Mental Health First Aid Today
The National Council for Mental Wellbeing sees how mental health touches all aspects of our lives, and children are exempt from trauma, mental states, and pain that can result in mental health challenges.  Learn more about the Youth Mental Health First Aid course today and sign up at Portland Community College to receive the resources you need to be a trusted guide in a child's life.