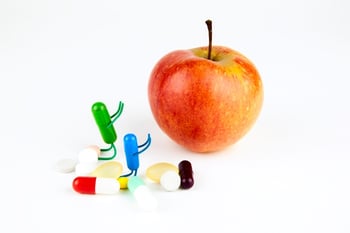 The Affordable Care Act has led to a massive increase in the demand for healthcare professionals in the U.S. with nearly one million new jobs created since its passage. While many of these jobs are in traditional hospital or clinical settings, healthcare is a diverse field with many unique and specialized positions as well. Here are five healthcare careers in high demand that you may have not known about.
Certified Nursing Assistant
What It Is: Certified Nursing Assistants (or CNAs) work under the supervision of a Registered Nurse (R.N.) in a variety of settings, including nursing homes, long-term care centers, rehabilitative centers and hospitals. CNAs assist clients with a diverse array of tasks and skills, from taking vital signs, to range-of-motion exercises, to activities of daily living like feeding, clothing, and bathing. CNAs form the backbone of the care team and are essential to quality nursing care. In Oregon, after obtaining their CNA 1 license, CNAs can take a CNA 2 course and further broaden their skills and earning potential.
Why It's Growing: With the baby boomer population aging, many certified nursing assistants will be needed to care for elderly patients in long-term care facilities, such as nursing homes. Because of this demographic shift, the Bureau of Labor Statistics predicts a 21 percent growth in the number of available CNA jobs between 2012 and 2022."
Nutritional Therapist
What It Is: "It has been suggested that the supermarket of today will be the pharmacy of tomorrow." This quote comes from a publication titled Nutrigenomics: Integrating Genomic Approaches Into Nutrition Research. Students who become nutritional therapists work with clients—either one on one, or in conjunction with other integrative health professionals—to identify causes of ill health, and develop individualized nutritional plans as part of a holistic wellness approach. Many individuals take courses in Nutritional Therapy for personal reasons and to help family members and friends.
Why It's Growing: According to the CDC 35.1% of American adults are obese, and 9.3% have diabetes. Nutritional Therapy is an extremely cost effective way of managing these conditions. The preventative care provided by a nutritional therapist improves patients' quality of life, while reducing the overall cost of healthcare due to less of a need for things like surgeries and prescription medication.
Herbalist
What It Is: Herbalism or herbal medicine is the study and use of plants for medicinal purposes. Two thirds of Americans say that in the next year they expect to be taking herbs daily, and that this will be a significant part of their health care program. Some individuals get training toward becoming a credentialed professional herbalist and developing a professional practice. Or, use this knowledge to enter the rapidly expanding complementary medicine, natural health and organic food industry. Other students take herbalism coursework to enhance personal knowledge of healing plants. With training in this field, one can live a healthier, happier life. You may use your skills to support the health of your friends and extended family.
Why It's Growing: More and more, Americans are seeking out natural alternatives to prescription and over the counter medicines, making the sale of herbs, vitamins, minerals, and supplements one of the fastest growing industries in the world. Sales of nutritional supplements are expected to double from $32 billion in 2012 to $60 billion by 2021.
Mobile Integrated Healthcare Technician
What It Is: Mobile Integrated Healthcare Technicians work in both urban and rural areas in order to improve population health, lower health care costs (fewer re-admissions and recidivism) and improve quality of care. A Mobile Integrated Healthcare Technician program expands the role of paramedics, nurses, and other allied health professionals, teaching them skills which provide patients with on-site, non-emergency services and care.
Why It's Growing: Mobile Integrated Healthcare Technician is a relatively new concept and not fully implemented in all states. As a recognized career however, it is gaining a lot of traction in order to expand non-hospital care and reduce unnecessary hospital admissions and relapse of treated health conditions. Equipping health personnel to provide primary and preventative care as well as more extensive medical skills, improves the quality of life for individuals confined to their homes, those with chronic conditions needing regular monitoring and reduces the strain on emergency services.
In an effort to provide efficient and affordable healthcare to all, providers are constantly seeking innovative ways to supply efficient, quality medical services. Students preparing to embark on a new healthcare career are encouraged to research the various niches within their industry, to find a career they feel passionate about. Use these suggestions as a starting point in your research.